There are a number of reasons to invest in a solid set of all-weather rubber mats for your vehicle. Be that to prevent any permanent damage from spills or muddy shoes, or simply to make your life easier when it comes to cleaning. If you're the adventurous type or frequently travel with kids, any kind of protection for your vehicle's carpets will go a long way in preserving your car's resale value. Continue reading to find out why the Travall Mats Terrain Edition are among some of the best all-weather mats available.
Effortless Cleaning

As I'm sure you will agree, washing the car is a chore and certainly isn't many people's idea of fun. Anything that makes this task even slightly easier is definitely a welcome addition. If you've ever tried to scrub dried-in mud or sticky soda stains from the interior of a vehicle, you'll know exactly what I mean. The Travall Mats make dealing with stubborn stains effortless. Just remove, hose them down and wipe them dry before slipping them back into your vehicle.
Vehicle-specific Design

The fact that the Travall Mats Terrain Edition have been carefully designed for your vehicle means you're guaranteed a perfect fit. Unlike universal solutions, these vehicle-specific rubber mats blend in seamlessly with your car's interior for a made-to-measure appearance. They also offer full coverage, giving you the ultimate protection on your next adventure!
Anti-slip fit and added grip

Another aspect of the Travall Mats' thoughtful design is the anti-slip tire tread finish. This reduces accidental slips as you drive, even with wet and muddy shoes. Where applicable the Travall Mats Terrain Edition also come with anchor point fixings. This ensures they remain firmly in position so they won't bunch up under foot, avoiding a potential driving hazard.  
Lipped Edge 

Thanks to the raised outer lip of these mats, there's no need to panic if you do have a spill. As is also the case with the Travall CargoMat, this will catch any liquids and keep them contained until you get home. You'll also find this effective against grit and snow, helping to keep the inside of your car looking fresh.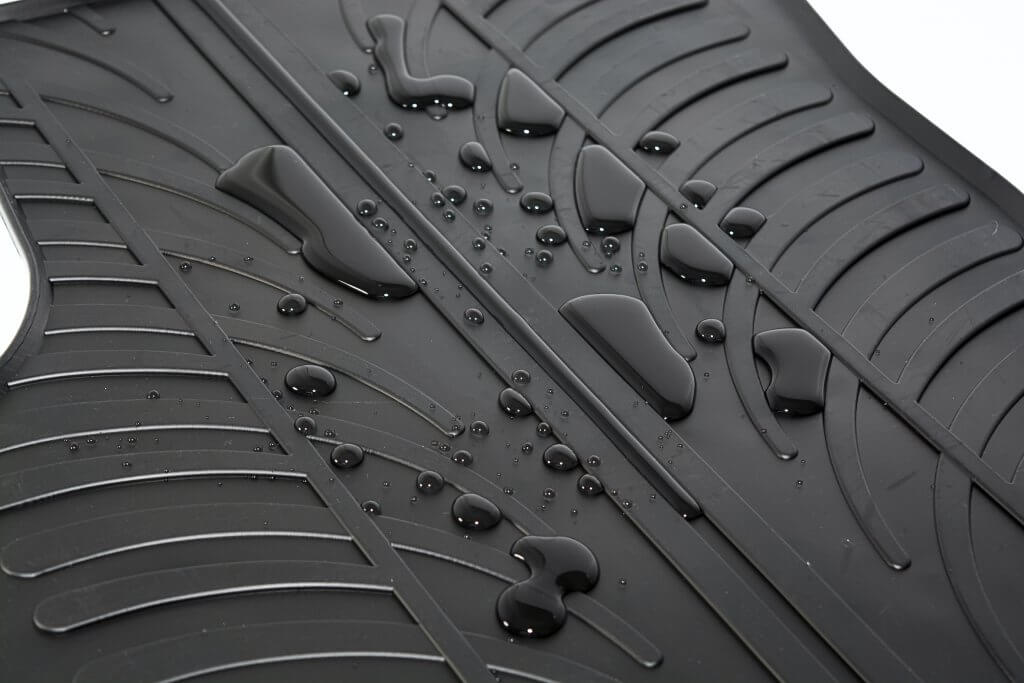 So that concludes our top 4 reasons to choose the Travall Mats Terrain Edition for your car. To see which other awesome Travall accessories are available for your vehicle, head to our website and simply enter the details of your vehicle into the vehicle selector tool.
Other posts that might interest you: