Work, soccer games, weekend trips, even the dog park – where doesn't your car take you?
If you think about it, we spend a lot of time in the car. Drop the kids off at school, head to work, pick them up from school, soccer practices, dance recitals, and then all those Saturday errands. How many times on average would you say you get in and back out of your car, per week? Too many to count, I bet!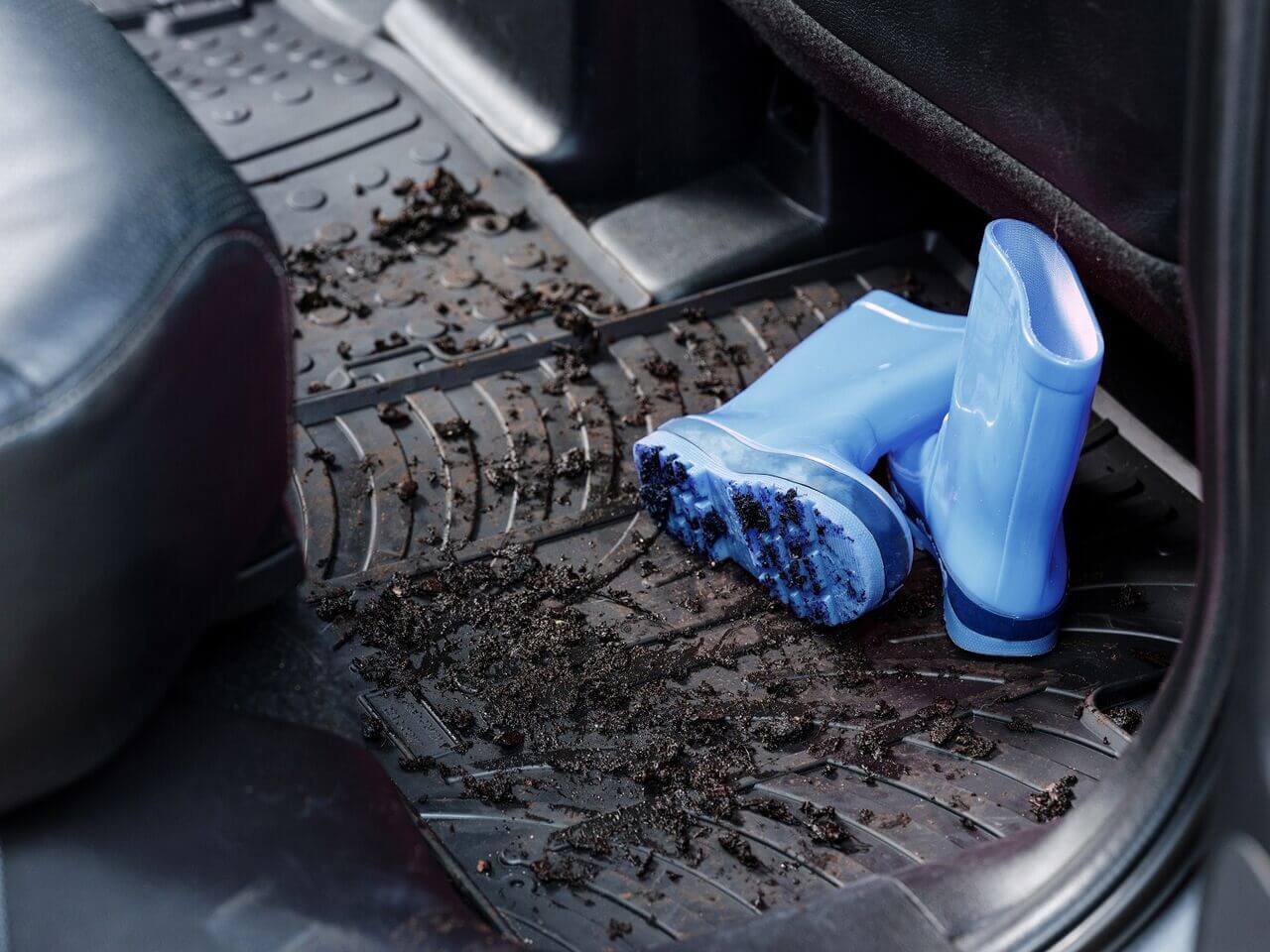 Each time you get in the car, your shoes bring something back in with you. Maybe it's just a couple pieces of grass from the soccer field or the unfortunate stench that lets you know you accidentally stepped in the dog poo you so carefully tried to avoid at the dog park.
Cars get messy, that's a matter of fact. Not to mention a busy life, kids who like to eat in the car, and a slobbery hairy pup, all these add up to a recipe for accidental spills and messes.
At Travall, we understand this.
We wanted to make cleaning our cars easier, so we did. We designed Travall Mats with easy cleaning and an active lifestyle in mind.
Protects your vehicle's floor from dirty boots! — Go on that muddy springtime hike. Let that sand get in between your toes. With Travall Mats, any mess you track into the car will be contained.
Prevent costly repairs and stain removal — Some spills can't be avoided while driving and our Mats help protect your floor upholstery from damage.
Cover up existing stains and floor damage — If you want to avoid an expensive repair, Travall Mats are a cost-effective solution to cover up existing damage and prevent future damage from occurring.
Makes your car easier to clean — Travall Mats are flexible for convenient removal, so when it's time to clean out the car, all you have to do is take them out, wash them off, and back in they go. Cut down on all that tedious vacuuming!
Long-term durability — Buy once . . . and that's it! Count on years, if not decades, of use out of your Travall car floor Mats thanks to a durable fade and crack-resistant rubber material.
Quick, easy installation at home — Travall Mats simply slide into place without any cutting, trimming, or alteration to your vehicle
Contains spills and debris from bigger messes — Dirt and sand are one thing, but what about those times when a cup of coffee spills all over the floor? Thanks to the raised lip around the entire perimeter or Travall Mats, liquids and other messes are contained.
No-hassle fit — We did the hard work for you during the design process. You don't even have to measure your vehicle's floor dimensions to get the right size Mats. Just look up your vehicle's make and model to find the right mats for you with that perfect Travall fit.
Maintain your vehicle's resale value — When appraising a vehicle, every little detail affects the final price. With Travall Mats in place, your vehicle won't lose value at the expense of dirty hiking boots or spills!
Gear up for carefree adventure — With Travall Mats in place, soiled floors are no longer a worry—whether you're heading up to the mountain, down to the beach, or across state lines on a road trip of a lifetime.
OEM quality, wallet-friendly price — Save money protecting your car's doorsills without giving up one iota of quality with Travall rubber car floor Mats.
Easily remove dog hair — We know that travel is made better with your furry friend, and thanks to the Travall car floor Mats you can stop stressing about the hair left behind! The flexible rubber allows for easy cleaning. Simply wipe the hair out with a rag or take the mat out and give it a good shake!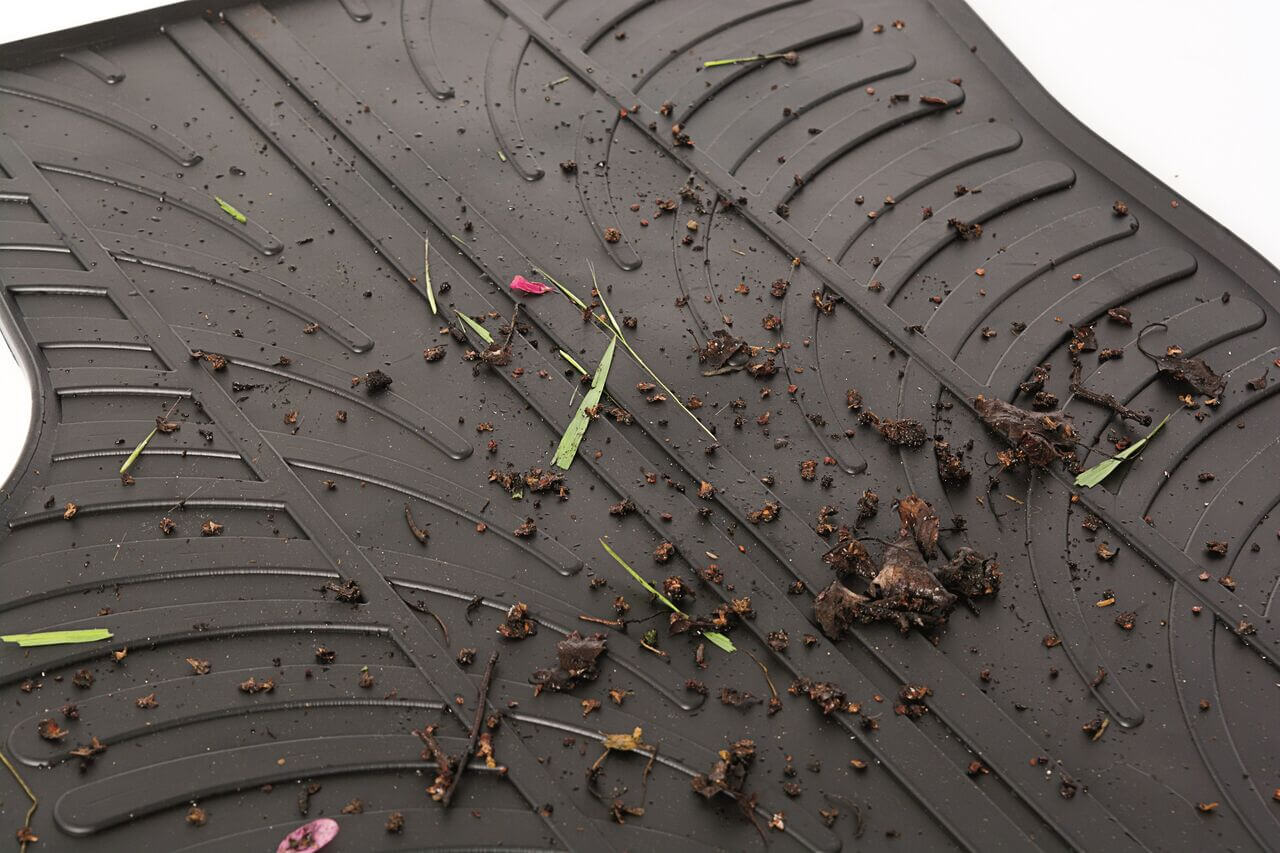 What are you waiting for? Make your life simpler and order your Travall Mats today to start protecting your car's interior.
Like this post? Why not share with your friends?