You may have read our recent post covering the Travall Terrain Range, in which we discussed the Travall Mats, CargoMat and Protector, comprising the Travall Terrain range. This comprehensive suite of protective vehicle-specific accessories is all you need to keep your pride and joy looking its best. In this post, we're focusing exclusively on the Travall Protector Terrain Edition. This bumper protector sits just above the rear bumper, shielding your paintwork from accidental damage as you load and unload the trunk. Continue reading to see the top 4 reasons why you need one.
Reason 1: Maintain Resale Value 
If you're hoping to sell your car once you're done with it, it's known that a well-maintained, defect-free model usually goes for a higher price. For some buyers, minor imperfections like scratched paint are red flags and may indicate that the vehicle has not been looked after. From a buyer's perspective, this may also give leverage in negotiating a lower price. A common area for scratches and scuffs is just above the rear bumper, at the lip of the trunk. Additionally, dogs jumping in and out, or loading and unloading unwieldy items often causes unintentional damage. For those of us who enjoy outdoor sports, where transporting bulky equipment is essential, such as mountain biking or surfing, it simply makes sense to add a bumper protector in order to avoid any costly accidents.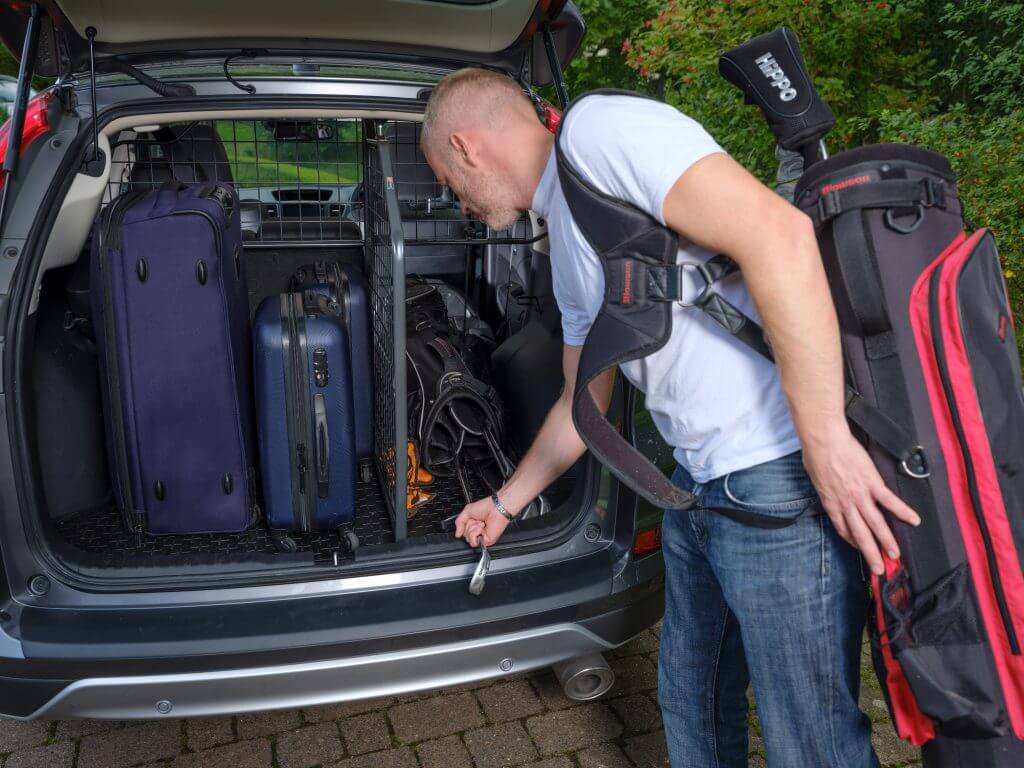 Reason 2: Cover Existing Damage 
If you've already had an unfortunate experience and noticed some damage to your paintwork, don't worry! The Travall Protector is an awesome way to conceal any existing damage. With the bumper protector's vehicle-specific design and factory-fitted appearance, you can simply pretend it never happened. Besides, this strategy is much more cost-effective and convenient than taking it to a body shop and prevents any further damage.
Reason 3: High Quality Materials 
The Travall Protector Terrain Edition guarantees lasting protection, as a result of its high-impact ABS plastic construction. This rugged design offers exceptional protection and allows you to enjoy the journey with full peace of mind. Plus, the use of high quality 3MTM automotive grade tape means it's weatherproof and is sure to stay firmly in place. 
Reason 4: Easy At-home Installation 
The fourth and final reason you need to install the Travall Protector Terrain Edition is the fact that it is designed specifically for your vehicle. This means you can quickly and easily install this bumper protector at home in fewer than 10 minutes. Better still, the box includes everything you need, along with easy-to-follow instructions and a degreasing cloth. 
The Travall Terrain Edition is likely to be one of the most useful vehicle accessories you'll ever purchase. As well as this low-cost solution to damaged paintwork, why not head to the Travall Store to see what other vehicle-specific accessories are available for your car. Travall is constantly increasing its range, so watch this space for future new product updates.