Close your eyes and think of a car commercial with an SUV cruising along snow-coated, tree-lined roads as it heads to a ski resort. Chances are that you're picturing a Subaru Outback. The brand places itself as the perfect vehicle for pursuing outdoor activities. In the United States, Subaru is very much known as the car for dog lovers.  Its advertising with the tag line "dog tested, dog approved" is accompanied by the Barkleys (a family of labradors and golden retrievers) – totally guaranteed to melt hearts.  Consequently, with over half Subaru drivers being pet owners and the Travall pet barrier for Subaru being one of our most popular products, we can't help but be smitten with the brand too.  It's always good to find other like-thinking manufacturers who focus on dogs and families, so we wanted to learn more about Subaru.
Did you know?
Subaru's headquarters are in Shibuya, Tokyo, Japan.
Almost all Subaru vehicles have a boxer engine, which operates in a different way from other vehicle engines and is a core element of its appeal.  The boxer engine has horizontal pistons, ensuring engine output goes directly into the transmission. Its lower centre of gravity offer better vehicle control and in the event of a front-end collision its position offers better protection for passengers than some alternatives.
Most Subaru vehicles offer symmetrical all-wheel drive. As a result, this allows better traction, balance and control of the vehicle.
The Subaru logo, as shown below, represents the Pleiades constellation.  The name Subaru (meaning unite or Taurus) is gender neutral in Japan.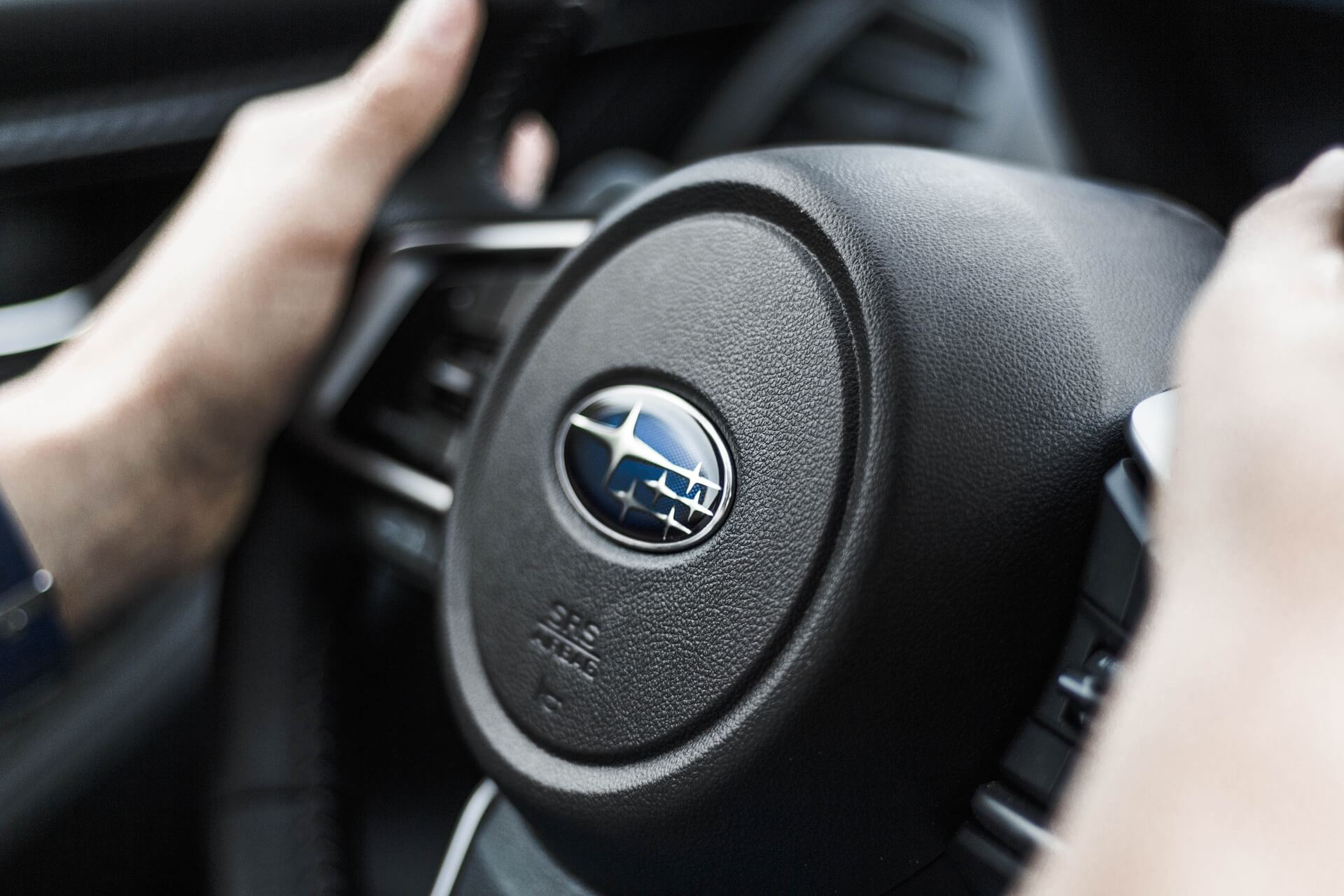 In 2016,Consumer Reportscited the Subaru Forester, Outback and Legacy as some of the best cars for good visibility.
Turbocharged versions are available for Subaru passenger cars.
What makes the Outback so dog friendly?
The Subaru Outback is known for its large flat cargo space, which allows plenty of room for a dog. The rear hatch is also designed to be wide and low enough for most pups to get on board without difficulties. The car's rugged appeal perfectly works for those with an active, outdoor lifestyle – dog owners included.
Travall pet barrier for Subaru and more
Travall offers a range of vehicle-specific accessories for Subaru.  The Travall pet barrier for Subaru Outback is among the top-selling Travall Guards.  Travall currently has 8 different models of the pet barrier for Subaru, with 4 more in development. Travall Dividers, Travall Liners, Travall Mats and Travall Sillguards complete the range of products available for Subaru vehicles.  Why not check out what's available for your Outback at https://www.travall.com/