Going on sale here in the US in 2016, the Buick Envision sits between the Encore and the larger Enclave in Buick's SUV lineup. The brand's near-luxury positioning is evident throughout, with a premium cabin and capable handling making for a comfortable ride. As standard, it comes with a bunch of useful features, including a hands-free tailgate, automatic headlamps and a reversing camera. With that in mind, the relatively high $33,000 sticker price makes sense. Higher spec vehicles even push into Audi Q5 and BMW X3 territory. However, the midsize SUV is a great option for pet owners, with the option to add Buick's QuietTuning technology to bring noise cancellation to your car. This results in a quieter ride, as road and engine noise is absorbed. Throughout this article we look at the Travall Guard to see why it's among the best accessories for Buick Envision.
What is the Travall Guard?
Sitting behind the rear row to separate the trunk and interior, the Travall Guard is a fully welded steel barrier. It's ideal for anyone wanting to transport dogs and equipment securely. As the world's leading brand for premium vehicle-specific accessories, Travall has developed each guard specifically for the car you drive using 3D imaging for a precise fit. The result is a rattle-free guard that won't develop any irritating squeaks over time, something that can affect universal guards. Additionally, its vehicle-specific design makes it a breeze to install as it uses the existing fixing points in your car.
Why do I need a Travall Guard for my Buick Envision?
If you've ever been on a long road trip with your dogs, you'll know that it's not always a smooth experience, especially if your pup isn't accustomed to it. Adding a guard creates a distinct area for your pets and prevents them from breaking through into the cabin. This helps you focus on the road and keeps your interior clean, making it a must-have accessory for pet owners. Enjoy greater trunk capacity too, as it allows you to stack luggage higher than the rear headrests without worrying about loose objects colliding with passengers under heavy braking.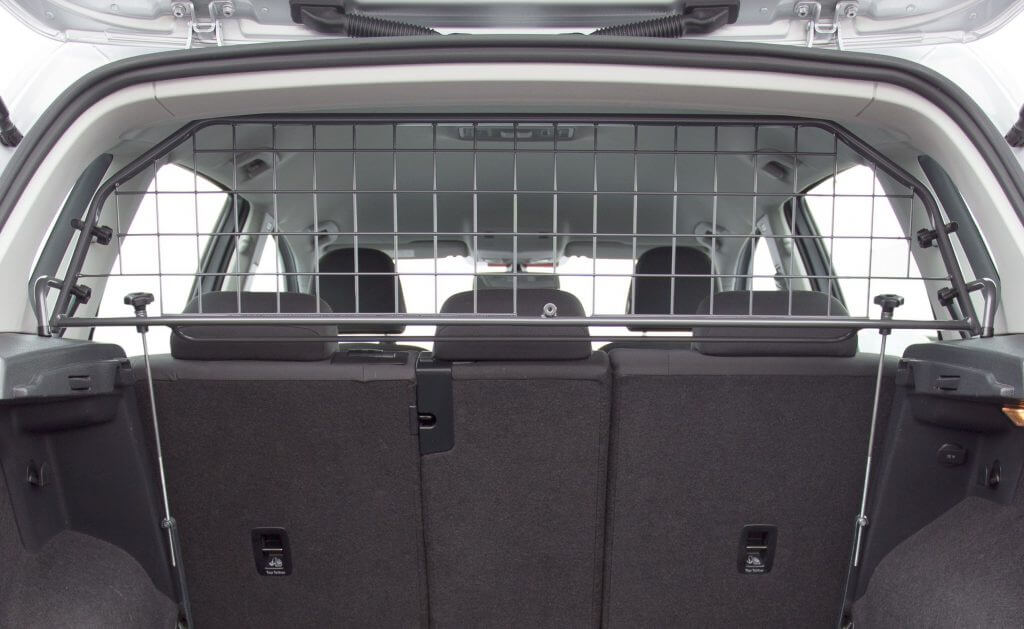 Furthermore, the Travall Guard offers a significant upgrade over the OEM cargo net. This is due to its durable metal construction and subtle grey finish that complements the Envision's interior. The scratch-resistant powder coating is up to 3 times thicker than competitors, so its stylish design holds up over time. Lastly, the Travall Guard is fully compatible with child car seat tether points, so family travel is super easy!
That concludes my thoughts on why the Travall Guard is one of the best Buick Envision accessories out there. Whether you're an adventurer looking to pack some extra gear on your next trip, or simply want to keep your dogs secure whilst you drive, Travall is there to help you enjoy the journey! Finally, if you're looking for accessories for additional vehicles in your household, head to the Travall website to explore the Travall range.