Fishing in spring can be tough—rivers swollen from snowmelt, frigid water temperatures keeping fish lethargic, and unpredictable weather that turns a fun day of fishing into a test of your rain gear and patience. However, springtime conditions can work in your favor, and if you time it right and plan your fishing days accordingly, April and May could yield your largest, most bountiful catches of the year.
Here's how to take advantage of the many fishing opportunities available this spring along with a few tips for keeping your car from smelling like a bait bucket!
Best Times to Fish Small Ponds in the Spring
Many small ponds in parks within urban and suburban areas make excellent close-to-home fishing spots in the spring. Ponds that have naturally-reproducing populations of fish have similar springtime fishing conditions as larger lakes and reservoirs—target the shallower, warmer zones of the pond where you expect baitfish to be. Try to be casting early in the morning or just before sunset, but don't hesitate to drop by the local pond for a few casts on your lunch break . . . You never know what might bite!
If your local pond is stocked with hatchery-raised fish by a state fish and game agency, you'll find that best bite occurs within 24 to 48 hours of stocking. Luckily, the stocking schedules of most ponds and lakes are posted online and are easily found by a quick search. Just Google: "fish stocking schedule (insert your local pond's name here)" Mark the next stocking date on your calendar and plan on fishing within a few days to catch your limit.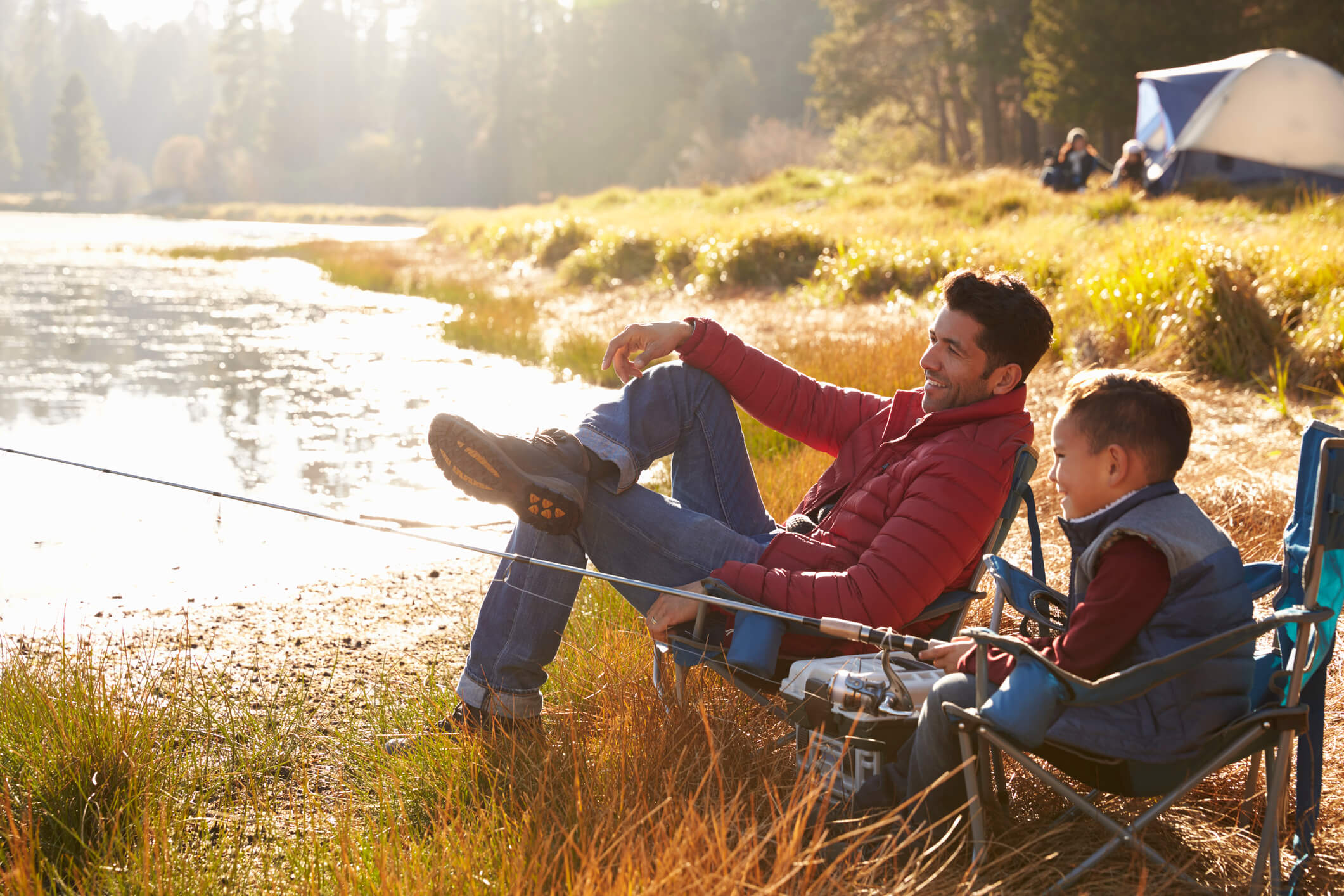 Best Times to Fish Lakes and Reservoirs in the Spring
In northern states, the biggest challenge of fishing lakes in the spring is waiting for the ice to melt! Once the last sheets of ice finally dissolve and opening day arrives, lingering low water temperatures can make the fishing action incredibly slow. Finding fish in such conditions can be difficult, but if you know where to look and when to try your luck, your early season lake fishing efforts could pay off big time.
Fishing lakes during the primetime hours surrounding dawn and dusk can be good in spring, but you'll want to focus on fishing areas with warmer water than the rest of the lake. Look to shallow areas along the shoreline that get the first rays of sun in the morning. These waters can be several degrees warmer than the main body of the lake, which can make all the difference. Baitfish, frogs, aquatic insects, and other forms of "fish food," are drawn to these areas, attracting the larger predatory game fish you're after.
Be sure to fish early morning and late evening if possible, but fishing during the middle of the day when the sun is directly overhead can be very productive in the spring. This is when the lake will be at its warmest, and if it's a particularly cold day, could be when the fish are most active.
Bass and panfish tend to congregate in the shallower, weedier parts of lakes where they build nests to lay and fertilize their eggs. "The spawn," as this time period is known, is one of the most exciting times of the year for anglers as the fish get very aggressive and willing to bite.
If you're after trout in lakes this spring, you'll want to fish similar times and locations as mentioned for bass and panfish. Go shallow where warmer water provides habitat for trout's food sources. Pay extra attention to grassy shorelines and banks which can be havens for aquatic insects like midges and dragonfly nymphs as well as terrestrial insects like beetles and grasshoppers. Trout in lakes will bite all day, but the first and last few hours of the day tend to be most active.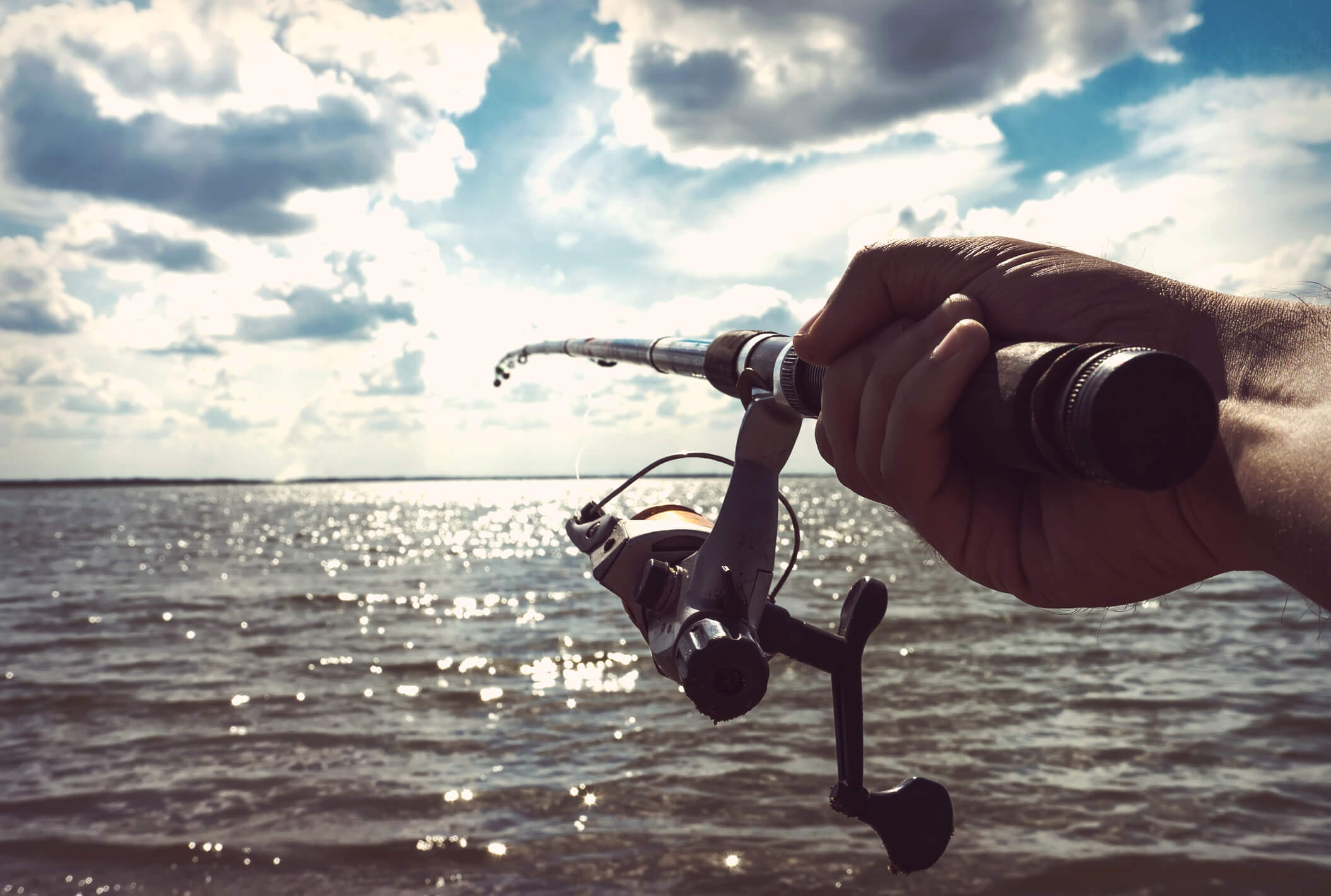 Best Times to Fish Rivers and Streams in the Spring
Rivers and streams can dish up some of the toughest, most trying fishing conditions of any type of water this time of year. As the snow melts in the high country, river levels rise and debris from the surrounding land washes into the river. The water turns a murky chocolate milk color and it becomes exceedingly difficult for a fish to see your bait, lure, or fly.
Some anglers don't even bother fishing rivers in the spring, focusing instead on their favorite Stillwater jaunts. But for those who do, solving the puzzle of where the fish are holding in a high, dirty river, and what it'll take to get a bite can be immensely rewarding.
Depending on where you live, trout fishing in rivers might not really kick into gear until mid-April. However, if available in your nearby watershed, walleye present a unique springtime river fishing opportunity. Walleyes spend most of their time in large lakes, but every fall, they run up their natal river to spawn. Instead of spawning right away, they stay in the river throughout the winter until they're ready to reproduce in the spring. After they spawn, they head back down to the main lake. If you have a boat that can cover lots of water, and if you know where to look, walleyes can be caught at any point of their river journey. Fishing early in the day is always a good idea, but if you're in the right place (hint: focus on pinch points in the river that concentrate fish movement) walleye will bite all day, making for some of the hottest spring fishing action around.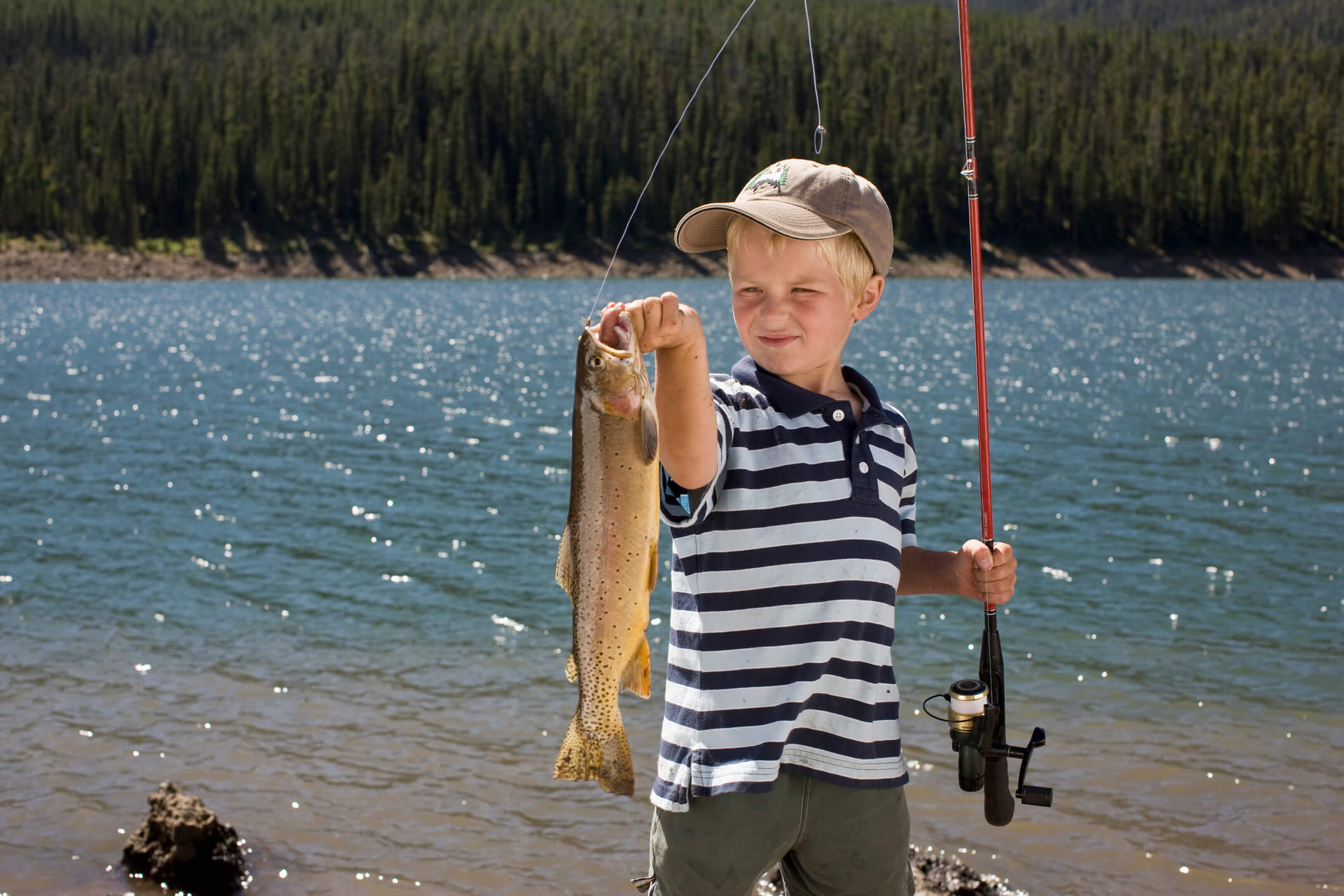 Keep Your Car From Smelling Like Your Catch
Sopping wet waders. Mud-caked boots. That fish-slime-covered cooler. It's no secret that a day of fishing can make a nasty mess in your car.
There isn't much we can do to help you become a cleaner angler. And why would we? Getting dirty is part of the fun!
What we can do is help you keep all that funk and gunk away from your car's interior with Travall's angler-friendly accessories.
Here's what we recommend:
Travall Liner — Our vehicle-specific trunk liners cover the entire floor area of your car or SUV's trunk. Made of super-tough, waterproof material and with a full-perimeter lip to contain spills, a Travall Liner will cut down your post-fishing cleanup drastically. Pull it out, wash it off, let it dry. It's ready for more.
Travall Mats — Get the same slime-shielding qualities of the Travall Liner in your driver and passenger seat floor areas. Particularly great if you drive to lots of different fishing spots throughout the day, you don't have to take off your dirty wading boots every time you get in the car.
Travall Sillguards and Protector — With peel-and-stick installation you can do at home, our car door sill and bumper protectors shield your vehicle's paint from scratches that are practically unavoidable. You shouldn't have to worry about scratching your paint after a long day of fishing.
Why Wait for Summer to Start Catchin'?
You might have to work for it a little harder and you might have some less-than-ideal conditions to face, but here's the truth: There are fish to be caught this spring. So don't wait; string up your fishing rod, make sure your tackle box is lined with lucky lures, and keep Travall in mind to help you keep your car in great shape this fishing season.