While we appreciate that winter paddling might not be as appealing as summer paddling, if you think of kayaking and canoeing as only a summer sport you are missing out! Paddle enthusiasts all over the globe hit the waters any chance they can get. Some of the most beautiful sights can be seen when you're out on winter water. More than likely you and/or your group will be the only ones on the water enjoying the snowy backdrop and the quietness that winter brings to mother nature.
That being said, paddling in the winter comes with its challenges and usually requires more planning than summer paddling. Here's our list of important things to consider when planning your winter paddling trip to ensure you'll be safe and warm to enjoy the entire trip!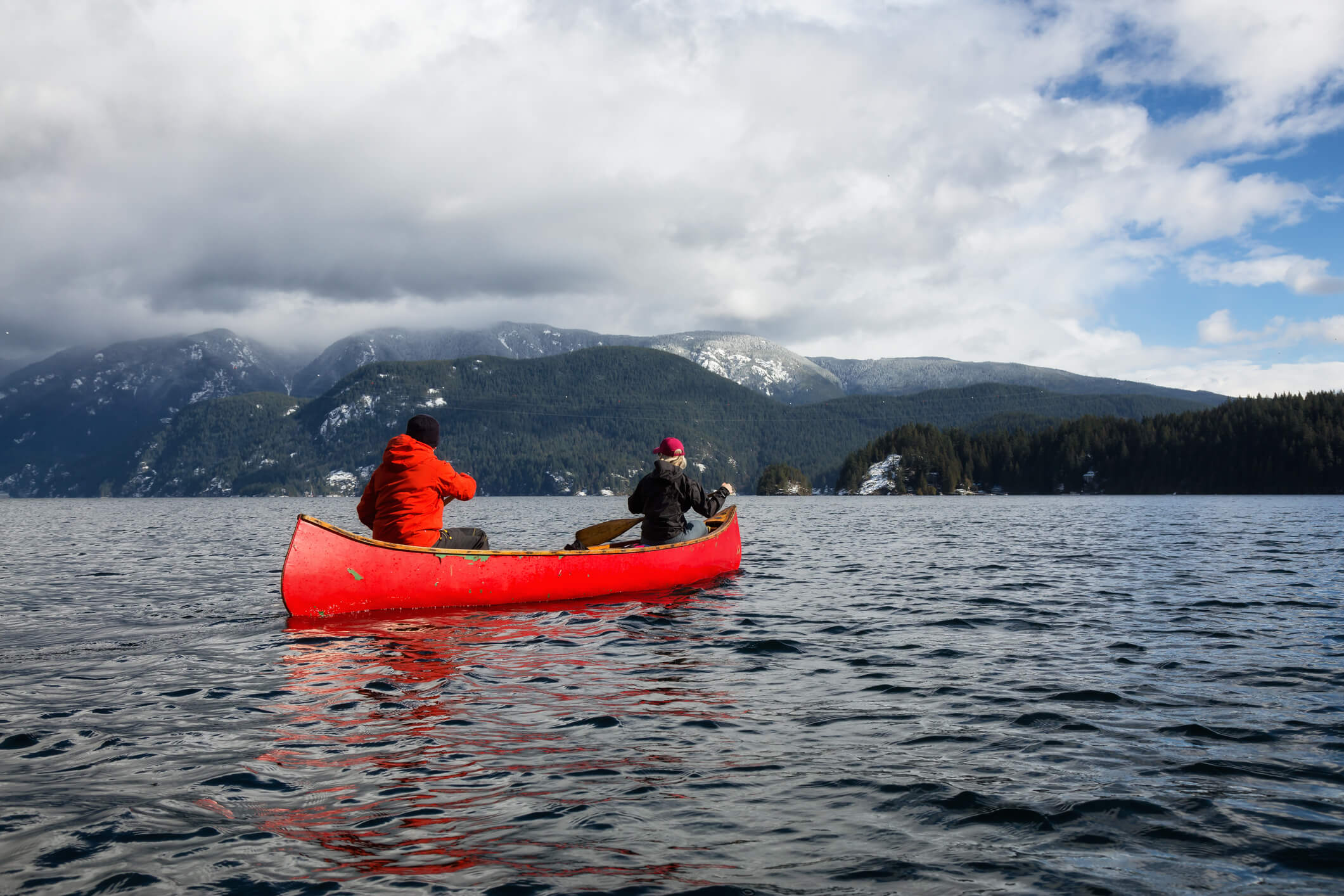 Check the weather
It may seem obvious to check the weather, but not so obvious to check things like daylight hours and wind chill. Rain, sleet and snow are to be expected in winter, but many forget to look at wind chill. A brisk wind on any water will rock your kayak or canoe and make it feel much colder than it is. Don't forget to pack your sunglasses as there is nothing like the glaring winter sun reflecting on the water.
Think ahead
Planning your session could prevent you from getting lost or running into any unforeseen closures. Make sure you plan where you're going and check that everything is ok – all trails to the water are accessible and that the water is open for winter paddling (is it frozen?). Decide how long you want to be on the water and then make sure to account for daylight savings time and allow yourself enough time to get back to your car before dark.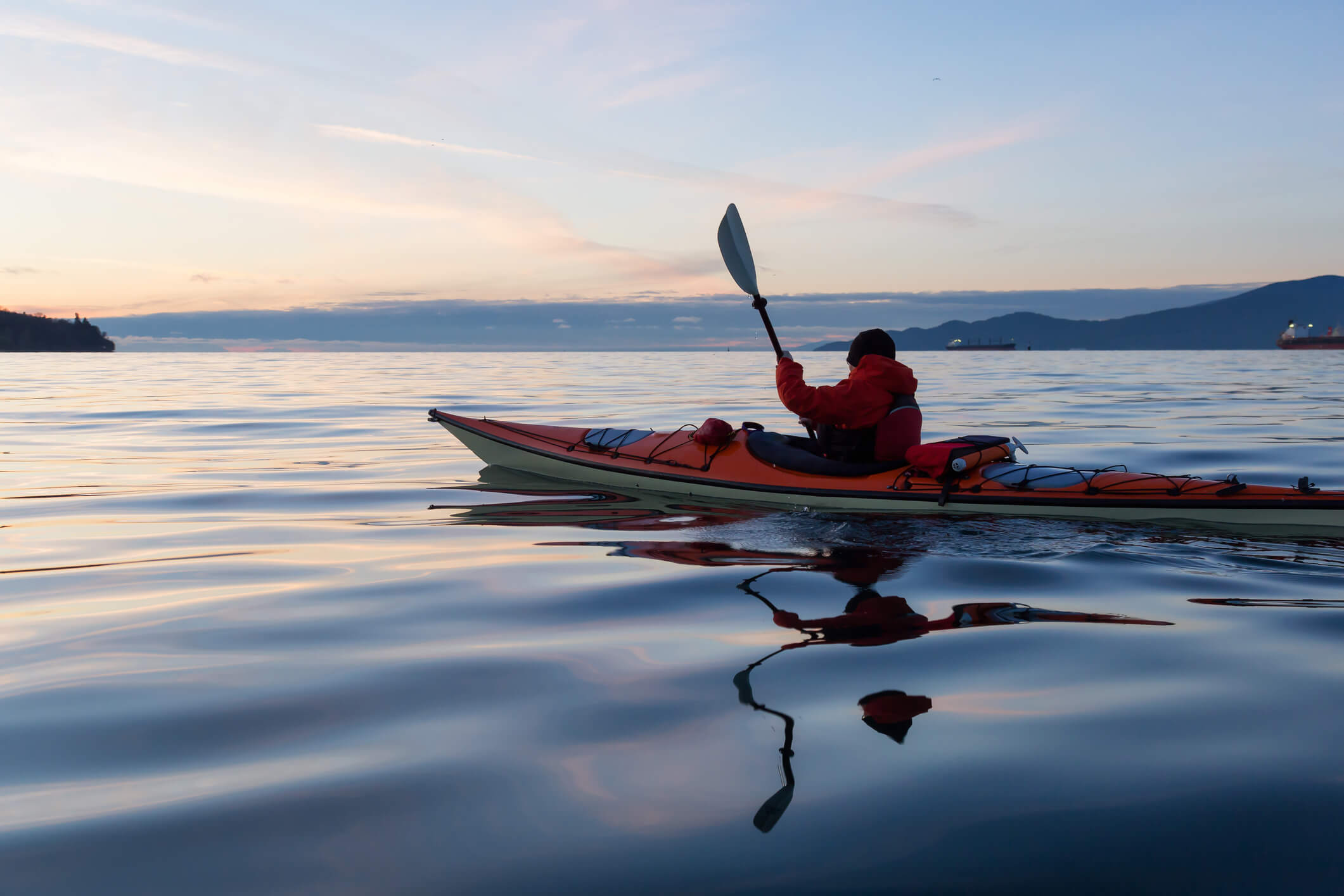 Winter gear
If you are considering winter paddling, you must accept that the water is going to be cold and to prepare yourself for it! Depending on the temperature and your level of activity you'll want to decide between a wetsuit or dry suit. Wetsuits are typically best for when you're going to be more active in the water and a dry suit is best for when it is extremely cold out – which in most winter kayaking and canoeing, it is! It's better to dress in layers in winter because you can always cool down – but it's a lot harder to warm up! Make sure to wear gloves, hat/scarf, wool socks and thick boots to keep your feet toasty.
Always paddle with someone else
More than with any other water sport, if you fall into the water when kayaking or canoeing having someone there makes it much easier to get back in. It is also much safer to have a few people with you in the case that you get hurt, stuck, or are out past dark. No matter what, always tell someone who is staying back where you are going and when you should be back.
Wear a buoyancy aid and take your phone
Not to be confused with a life vest, a buoyancy aid helps keep you afloat in the case that you do fall in, but it will still allow you to swim. It also will add an extra layer of warmth. Make sure you have a phone, radio, or some way of getting in touch with someone if you run into trouble.
Food and drink
Depending on the length of your trip, bring enough food and water to supply you and a little extra. If you're just going out for a short time, bring a warm thermos and enjoy a hot tea or coffee on the water. Make sure you stay hydrated, even though its cold out you are still exercising and losing water!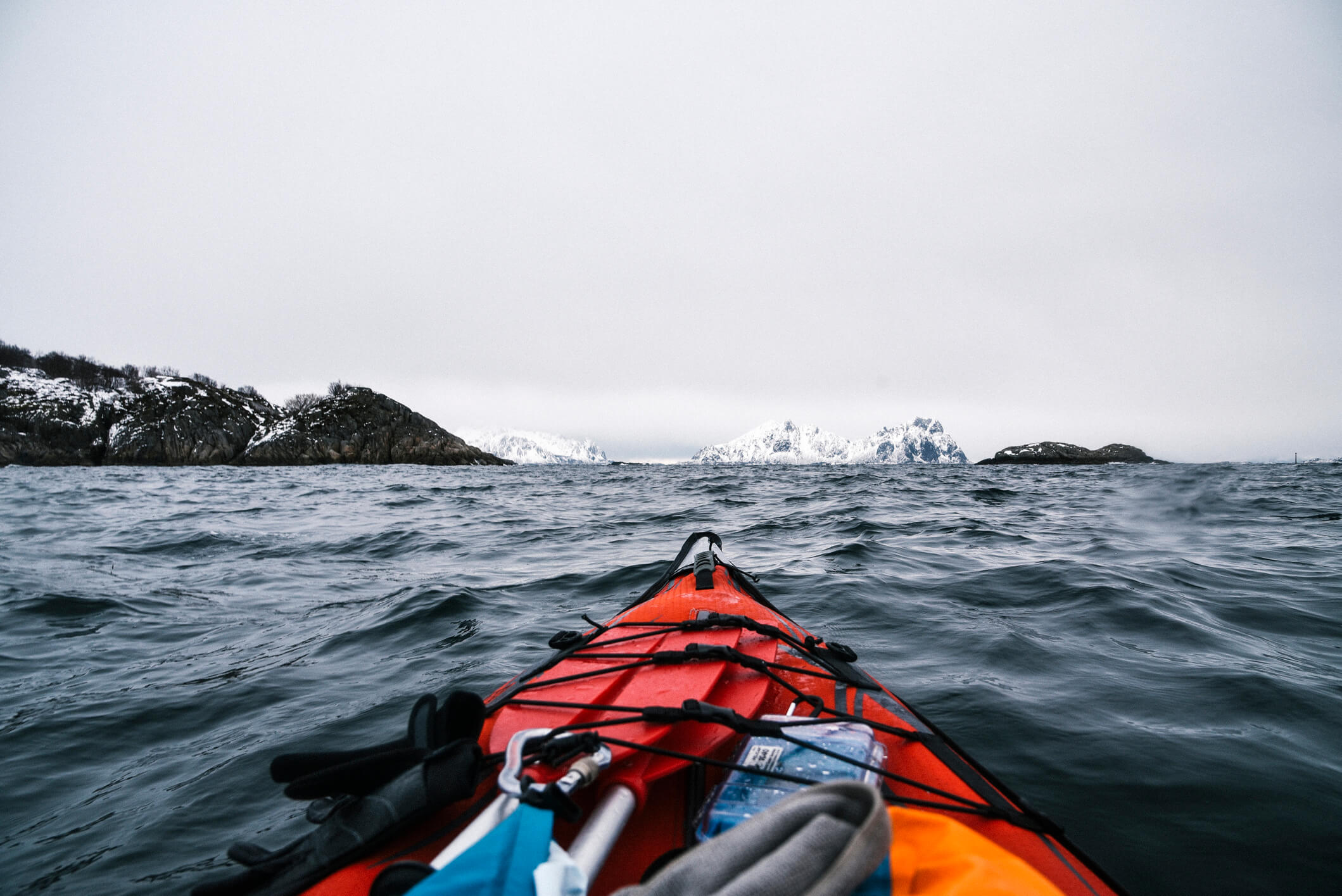 This guide should be used as a base for planning your trip, not an all-inclusive guide. There are different things to consider for every type of trip depending on weather, location, and duration. Use this base guide and modify for your trip and you'll be a winter kayaking pro in no time!
Like these tips? Share with your friends!