With the kids shortly returning to school you may already be doing your back-to-school shopping to insure that they are geared up for the year ahead.  You may have sorted out the school clothes and backpack, but have you insured that your car is ready for the school run?
Travall understands how hectic family life can be. They know that with the school run and after school activities your car can get really dirty, really fast. As we are in the midst of a global pandemic, keeping your car as hygienic as possible is essential. To make life easier, Travall offers a range of vehicle-specific products that make it easy to clean your car, add that all-important level of protection, and make your car look stylish at the same time.
Travall Mats Terrain Edition
Travall Mats Terrain Edition provide waterproof protection for the carpet in your footwells but take it up a notch too. The cleverly designed raised outer lip means that liquids, dirt and bacteria stay on the mats and away from your car's carpet. Cleaning the mats is a snap – simply wipe over or hose off to keep your car hygienic and fresh. The mats fit perfectly in the car you drive and anchor in place as appropriate.
Travall Protector Terrain Edition
If you are constantly hauling school gear in and out of the trunk or your back bumper gets used for putting on cleats, it doesn't take long for scratches to appear on the paintwork. The Travall Protector gives permanent protection to this vulnerable area. It can cover up those unsightly scratches and prevent future damage. All of this, without the need to invest in the high cost of paintwork repairs. This bumper protector is, just like all Travall products, vehicle specific. You'll achieve a perfect fit for your car with an easy, at-home process that will look like it was a factory installation.
Travall Sillguards
With running shoes and tap shoes entering and exiting the car, the door sills can take a hammering. It's easy to provide additional protection to this area with Travall Sillguards. These vehicle-specific accessories also offer a precision fit, so appear like they were fitted at the time the car was manufactured. However, they are easily fitted at home and the 3M™ automotive-grade installation tape ensures a permanent fit. This vehicle-specific product is available in stainless steel.
When you're shopping to get your kids ready for going back to school, make the smart choice for the school run too with products from Travall that are top of their class. For further details on Travall products for the car you drive, visit the website.
How can I protect my car from spills on the school run?
A great option is to add all-weather rubber mats from Travall to keep dirt and fluids on the mat and away from the carpet in your car's footwells.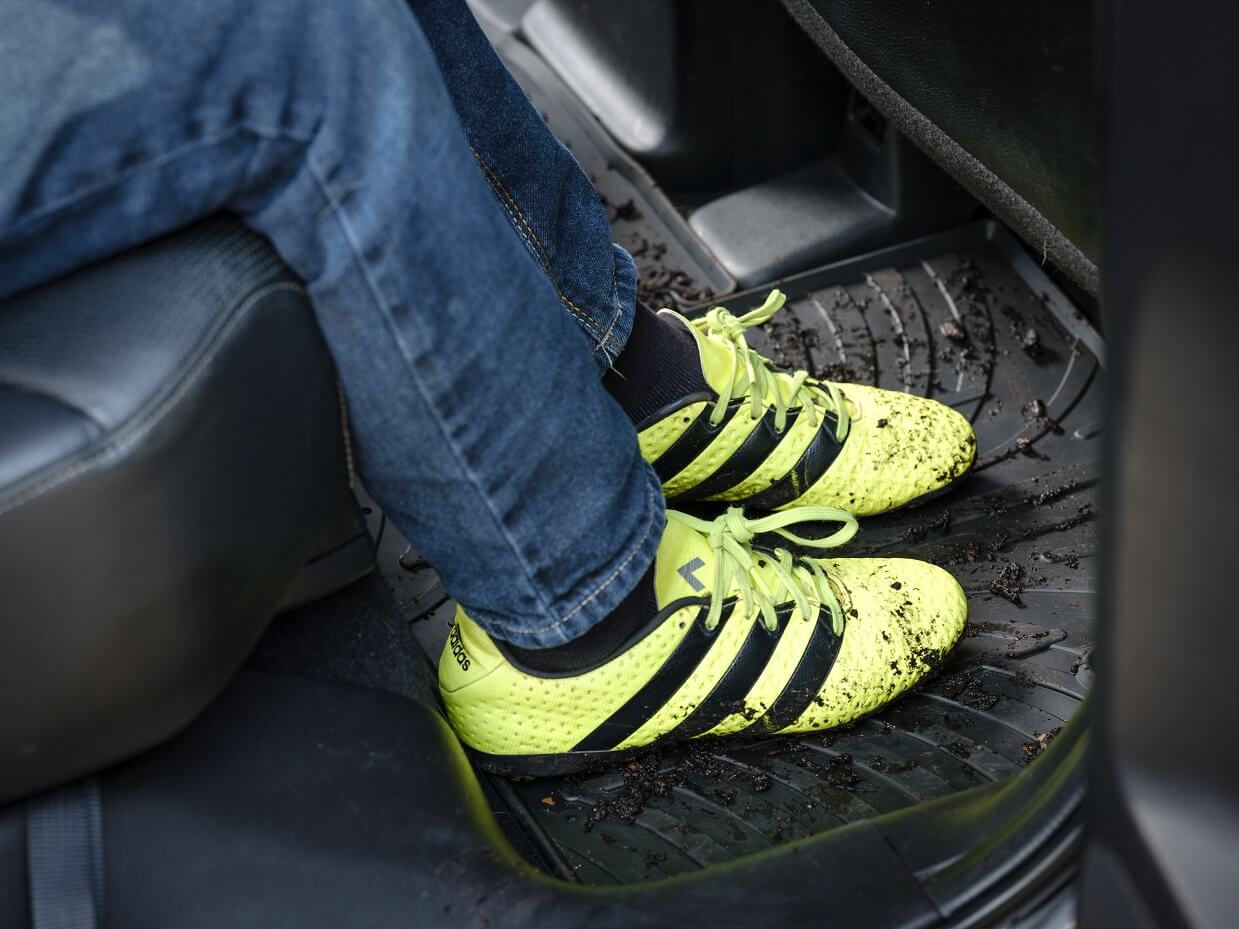 Is there a car accessory available to protect the paintwork on my rear bumper from heavy backpacks on the school run?
The Travall Protector Terrain Edition offers full coverage of the rear upper bumper to avoid dings and scratches when you load or unload the trunk. It also offers great protection against dog claw scrapes too.