What makes winter hiking the best kind of hiking? No mosquitos! Not to mention the trails are blissfully empty, Southern hikes are much much cooler, and the beautiful backdrop that snowy trails deliver are hard to beat.
But winter hiking does come with its challenges. Take into consideration that the days are shorter, so you'll need to head out much earlier than you would during summer. If hiking through snow, you'll want your head and hands covered and boots that are going to keep your feet warm and dry in the toughest conditions. As long as you are properly geared up, winter hiking can definitely pay off! Take a look at these ten trails that seem to be made for winter hiking.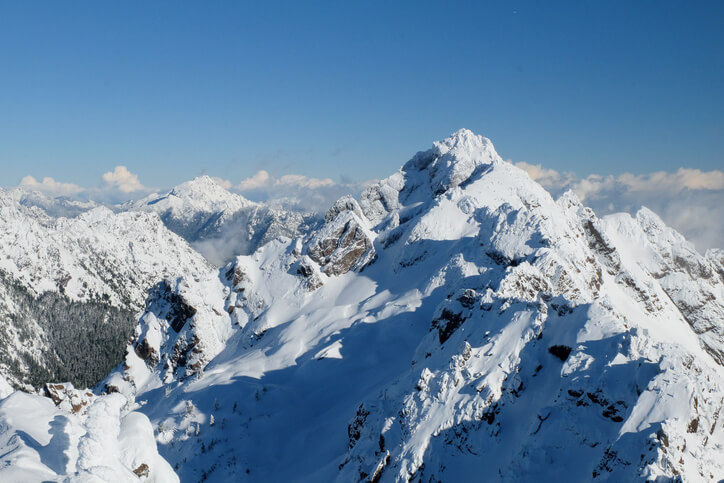 Round Trip: 6.2 miles
Just over six miles, this trail is not for the faint-hearted. It is worth it for those who want the trek. You'll begin by climbing over 3,000 feet in only 3 miles, with majestic views of Lake Cushman as you climb and finally rewarding you with a 360° view from the summit.
Round Trip: 6 miles
Mazama Ridge is beautiful any time of year, but winter offers a true winter wonderland to hikers who brave the cold. Wander through the huge snowdrifts while taking in the magnificent views of the Tatoosh Range and Mount Rainer. You will climb only 900 ft in three miles – but to be honest, it doesn't even feel like a climb, you'll be too busy taking in the views!
Utah: Bryce Canyon, Fairyland Loop
Round Trip: 8.6 miles
Trek the Fairyland loop and rest your eyes upon magical hoodoos accented with a layer of snow. The red, orange and purple colors of the rock shine through the snow truly making you feel like you are in another world.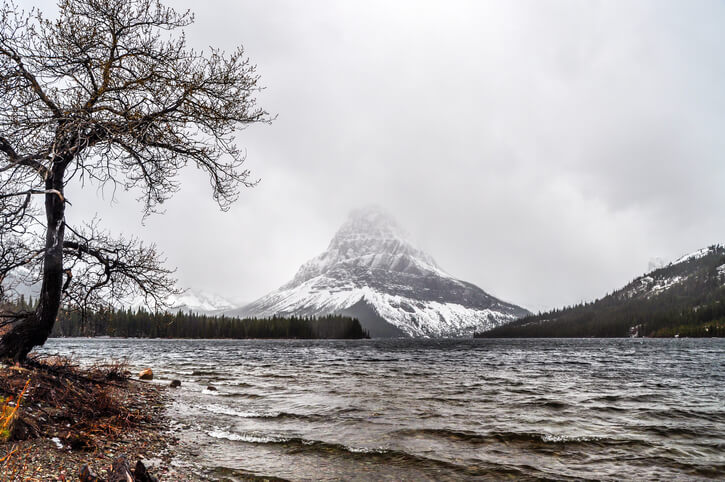 Round Trip:8 miles
Accessible for skiing, zip through this trail faster than any other. Breeze past the elongated Saint Mary Lake through forests of aspens and conifers before having lunch on the scenic bluff overlooking Red Eagle Creek.
Round Trip: 8.2 miles
Another hike not for the fainthearted. You will trek 4,000 ft in about 4 miles. But holy moly the views are worth it! Transported back to the ice age, you'll arrive on the largest field of ice solely contained within the United States, stretching on for 700 square miles in Alaska's Kenai Fjords National Park. Going in winter has its perks because the black bears are hibernating, you'll catch views of Exit Glacier, and what better hiking accomplishment is there than hiking in the Alaskan winter?
Round Trip: 8.9 miles
While this is still a popular spot in the winter, there are far fewer people (tourists!) who brave the trails. Climb through snow-covered aspens to the high-alpine Odessa Lake, catching views of Longs Peak, Grace Falls, and Glacier Gorge along the way.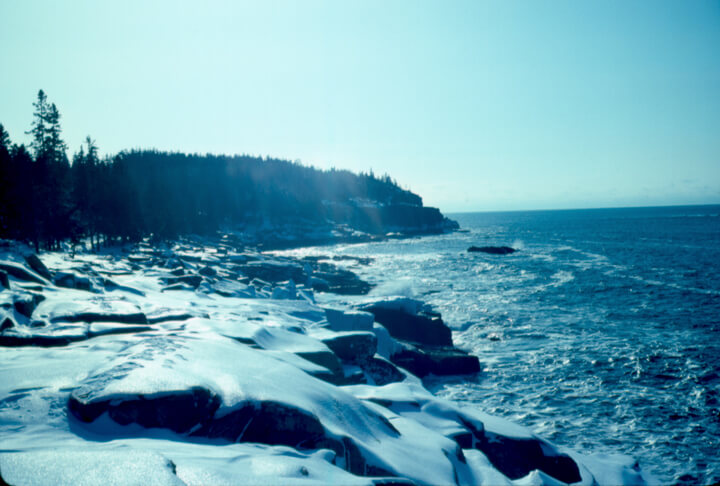 Loop Trip: 4 miles
Mixing two worlds, enjoy ocean views and sea air with your snowshoes. Cross-country skiers will love this trail, one of the most popular hikes in Acadia National Park. Once you arrive at the summit, take in the views as you breathe in the fresh ocean air.
California: Yosemite Valley
Multiple trail options
In summer at Yosemite Valley, in addition to other hikers, you also have to deal with the mass amounts of tourists. In winter there are still a few tourists but nothing that compares to summer. Although other parts of Yosemite close throughout winter, the iconic Valley remains accessible with a few trails to pick from. Our favorites are Bridalveil Falls, Lower Yosemite Falls, Mirror Lake and Mist Trail. Plus- there is an ice rink set up in the Valley for you to enjoy!
What are you waiting for?! Get planning your next winter hike! & remember: Check the weather before you go to determine what gear you need, and always tell someone where you are going and when you should back.
Like this blog? Share with your friends!