Are you hosting an Easter party with an egg hunt for your friends and family? If so, we rounded up some tips to help you make this year's event unforgettable.
Locate and Decorate (And Don't Forget a Backup Plan)
Backyards and gardens with lots of grass, bushes, flowers, and other foliage are perfect venues for an Easter egg hunt. The more places to hide eggs, the better. Coordinate with family members to pick the best backyard for the occasion, then it's time to start decorating.
Easter is a Pinterester's dream come true with pastel colors and cute bunny crafts everywhere you look. It's a perfect time to try your hand at DIY by making decorations for the party. If you're in need of ideas, check out this huge list of handmade Easter goodness by Country Living.
https://www.countryliving.com/diy-crafts/how-to/g524/easter-fun-stuff-0406/
It's always best to have your Easter egg hunt outdoors, but don't forget to have an indoor backup location just in case springtime weather starts acting up.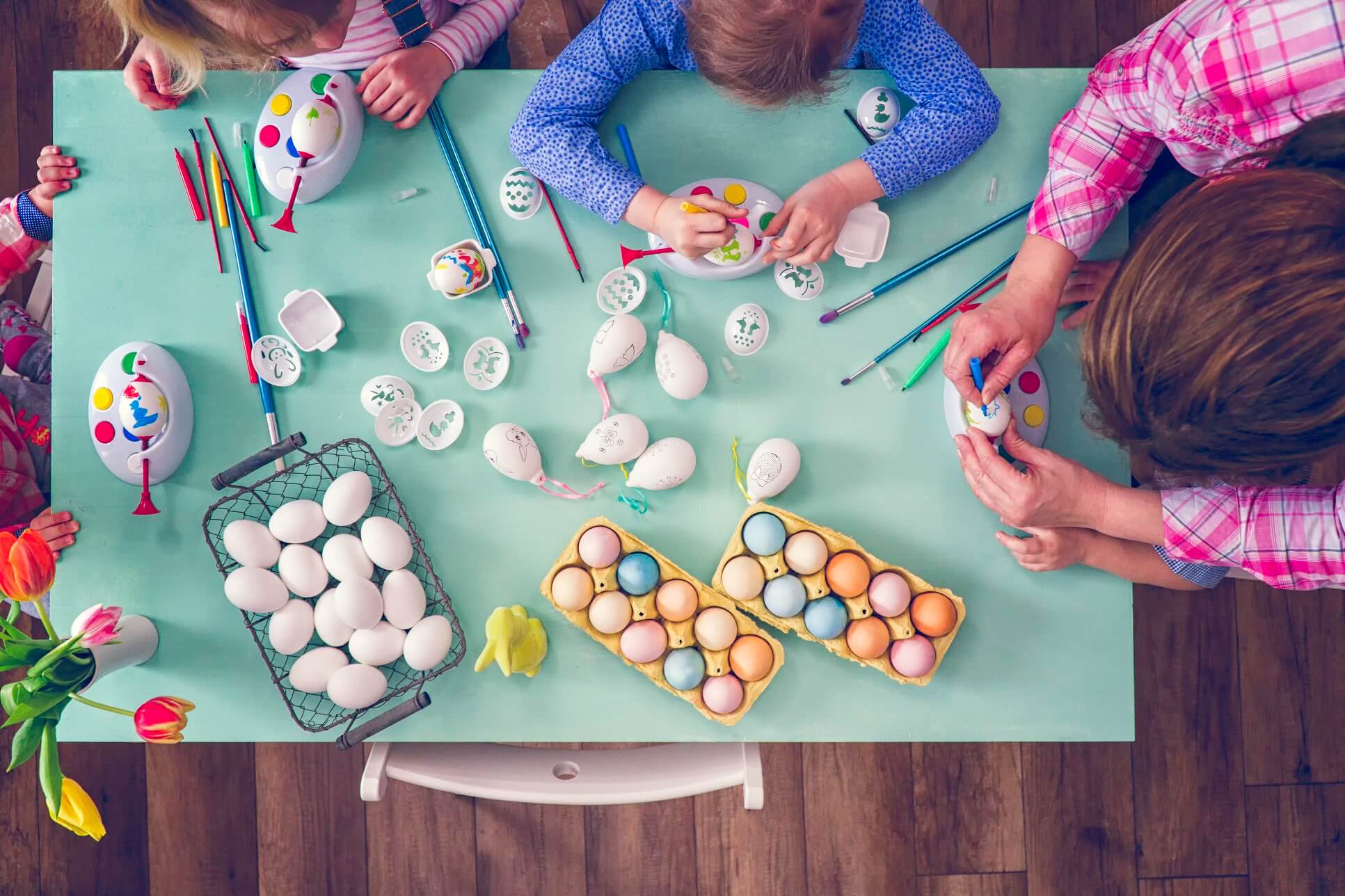 Let Every Egg Be a Surprise
Does your family have a tradition of decorating hard-boiled eggs for Easter? Decorating kits from the grocery store work well enough and can yield beautiful eggs, but if you're looking to try something new here are 100 new ideas to try out.
https://www.brit.co/40-easter-eggs/
And since the Easter bunny is notorious for having a sweet tooth, you can't forget to stuff the plastic eggs full of treats. Supermarket aisles are usually overflowing with pastel-colored candy this time of year, which is what most people use to stuff their eggs. But why stop at candy? Introduce the element of surprise into every egg by thinking beyond sugar and food coloring . . . HuffPost came up with 50 candy-alternatives to delight your Easter party goers this year.
https://www.huffingtonpost.com/caurie-putnam/100-cavity-proof-easter-egg-stuffers_b_5153925.html
Set a Dress Code or Make it a Costume Party!
When sending out invitations for your Easter celebrations, encourage everyone to dress up in an Easter-inspired outfit or costume. A dress code of bright pastel colors will transform the party atmosphere and make for beautiful photographs of the event.
Make it Fun for All Ages . . . Even Adults and Teenagers
An Easter egg hunt is definitely a kid-centric event, but that doesn't mean the adults present can't have a good time as well. Stock the fridge with plenty of drinks and put out some games like cornhole or jumbo-sized Jenga.
If you know you'll have teenagers attending who might feel too old to participate in the kid's Easter egg hunt, hide a handful of eggs stuffed with dollar bills in the hardest places you can muster to make it a little more interesting for them.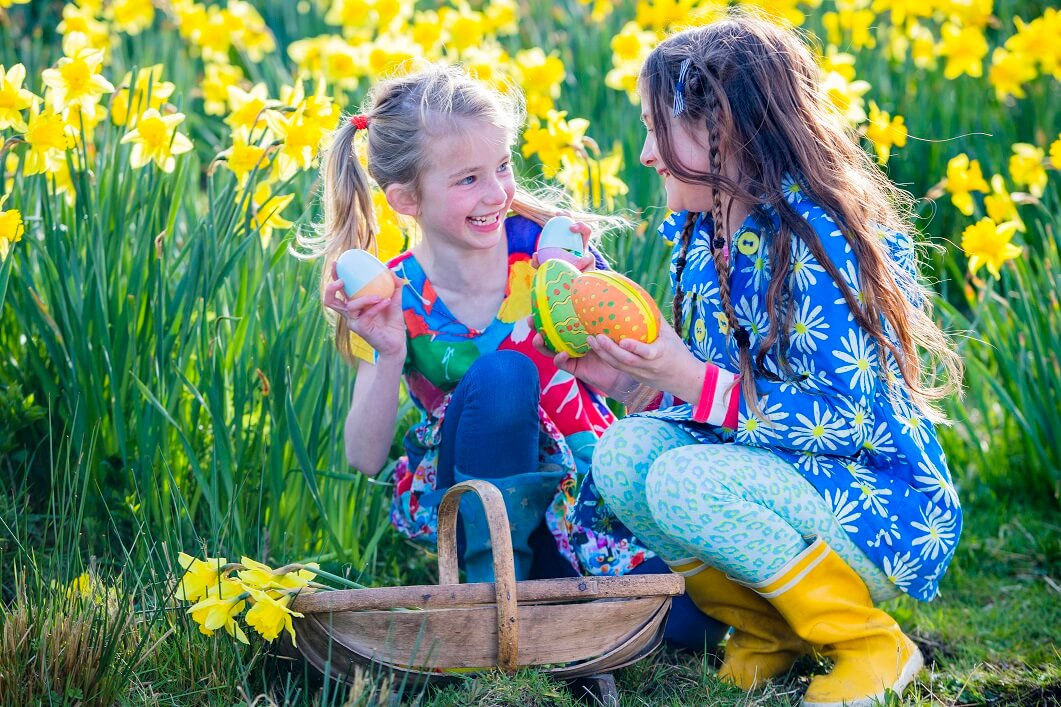 Don't Slack on Egg Hiding Places!
Kids love hunting for Easter eggs, and as long as there are eggs to be found, you should have no shortage of willing hunters. To extend the Easter egg hunt as much as possible without spending your entire party budget on plastic eggs, try to get creative with your hiding spots. Not sure where to put all those eggs? The guys over at SurvivalLife came up with 50 sneaky Easter egg spots that will keep the kiddos excited until the last egg.
https://survivallife.com/50-easter-egg-hiding-spots/
Counteract Candy with Healthy Snacks and Food
It's only natural for your band of Easter egg hunters to indulge in their day's harvest, but as the party host, you can help them recover from all that candy with some healthy food options. Trays of vegetables, cheese, and fruit are easy to offer and are perfect for partygoers to snack on while the hunt is happening. And don't forget to put out lots of bottled water to encourage everyone to stay hydrated!
Travelling this Easter?
From everyone at Travall, we'd like to wish you a happy Easter and hope your party plans go off without a hitch! If you happen to be travelling to see family or participate in an Easter egg hunt, check out Travall's full line of vehicle-specific accessories that make life on the road easier, less stressful, and more enjoyable. Click here to look up your make and model to get started today!