The final woof in our Travall's Rescues series is Rex. His doggy sibling is Logan, who we've already seen earlier this month! His hu-dad Andrew is our Online Sales Executive. With two rescues in his family, they've got a lot of love to give!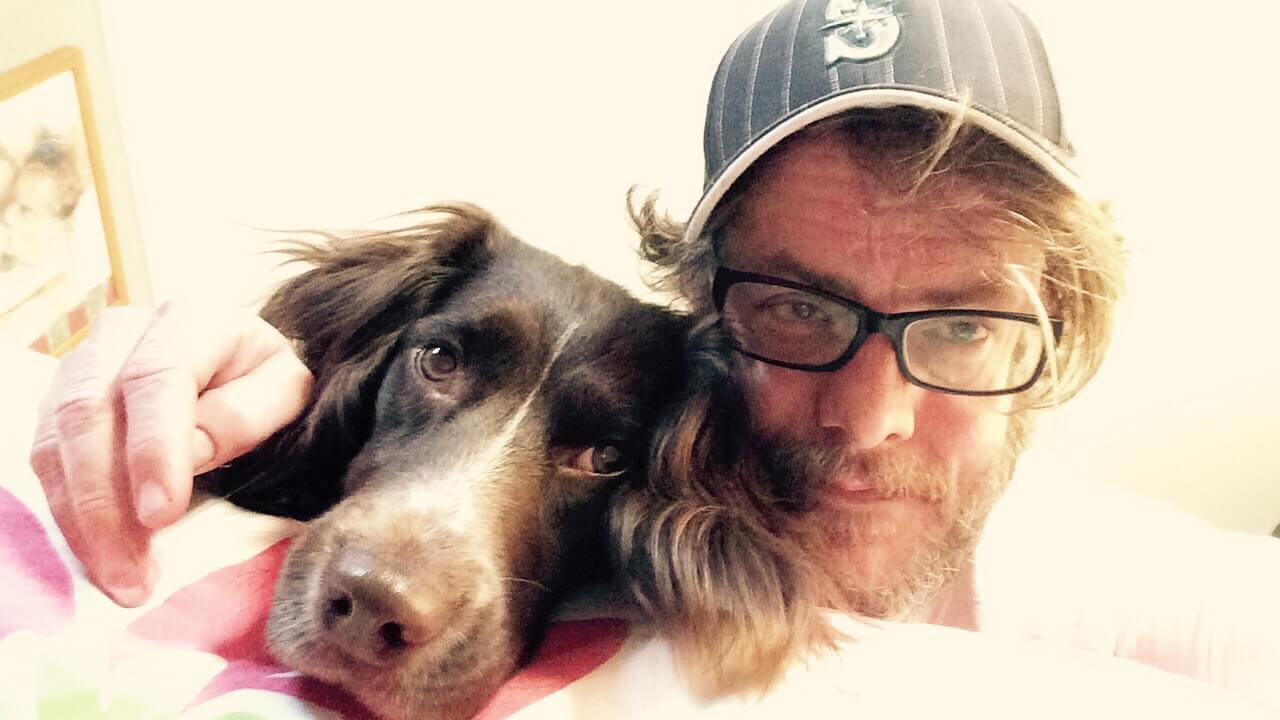 Name: Rex
Nicknames: Brown dog, Loonytunes
What's your mix?
Rex is a sprocker spaniel, cocker and springer mix
Likes?
Dinner, treats, walks, going to bed, wearing his collar, sniffing, running, playing with toys, barking, going outside, looking out of the window, stealing things, chewing, and cuddles
Dislikes?
Dog training, being told off
What's your favorite treat?
Rex likes to eat everything
Do you have any hidden talents?
Being able to sit on the back of the settee like a cat.
Fascinating facts about Rex:
He's a rescue dog who, at 18 months old, had never had any training. He only knew his name. He's come a long way now. He likes to wake up early and get the whole family out of bed, he has been known to pull the duvet off his parents.