The third woof of our Travall's Rescues series is Hunter! His person is Britta, our Marketing Manager.
We adopted our little cross-breed dog, named Hunter from a rescue shelter in Boulder, Colorado. He had traveled to Colorado from Kansas on the 'Rescue Waggin' which transports dogs for placement into new homes in areas where adoption rates are higher. Hunter was a stray found in the plains of Kansas and he was just skin and bone. He's a very quirky and sensitive dog who loves attention. He loves to smile when he gets excited and is happy to see you.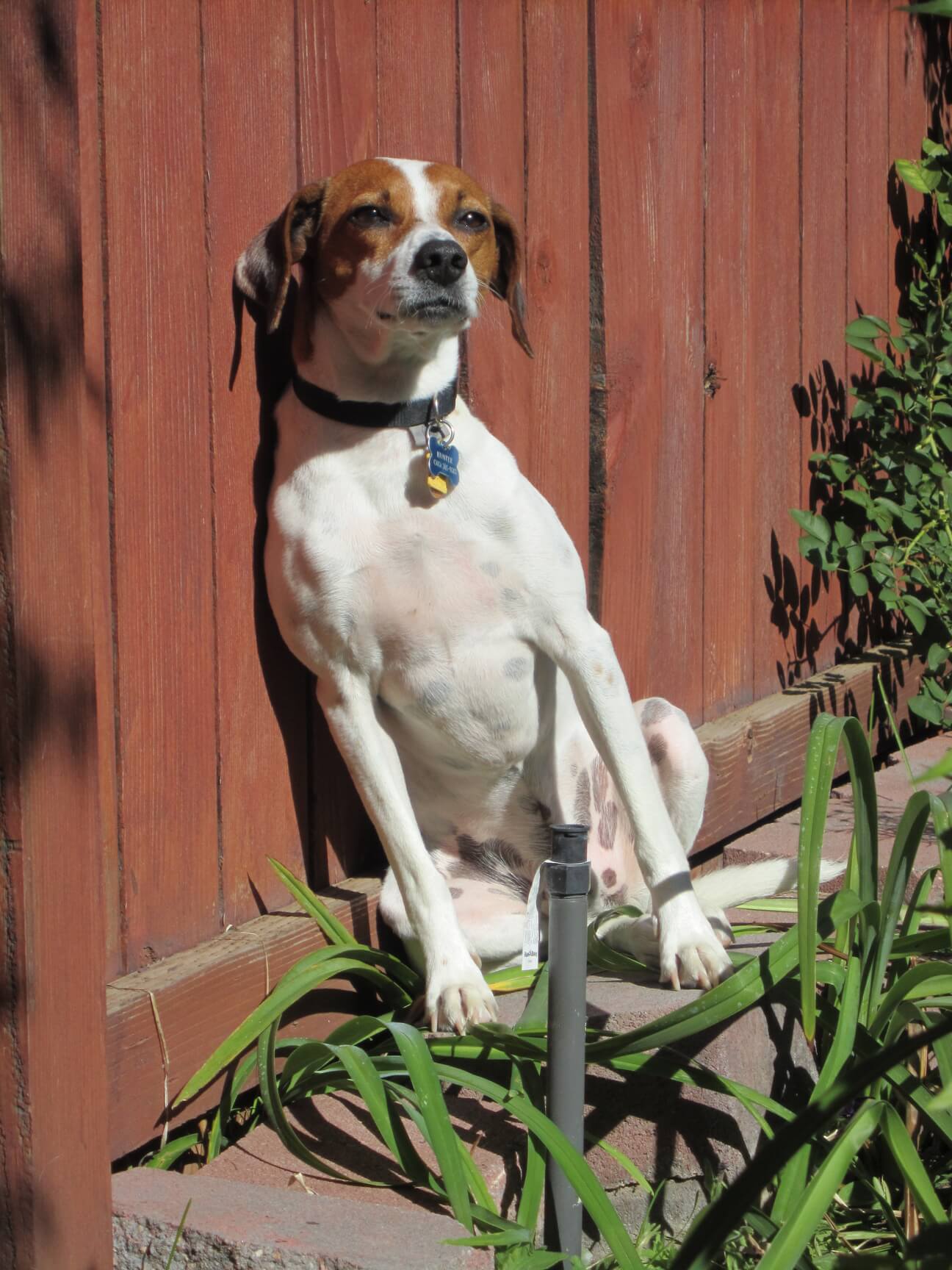 Name: Hunter
Nicknames: Hunter-Rooster, Rooster-Roo
What's your mix?
Jack Russel/Fox Hound/And probably a few others
Likes?
Human Food. Running/Sunshine – the warmer the better. Curling up under a blanket
Dislikes?
Cold and Rain. Loud Bangs. Being chased around by our human children. Water
What's your favorite treat?
Anything human that he shouldn't eat
Do you have any hidden talents?
Smiling!
If you stop petting Hunter, he will ask you to continue by pawing at you until you start again. We'd keep petting you, Hunter.