The second woof of our Travall's Rescues series is Buddy! His person is Jonathan, our Product Category Lead and he wanted to show Buddy off. You may have seen this handsome chap last Christmas in our Holiday pets post on Facebook!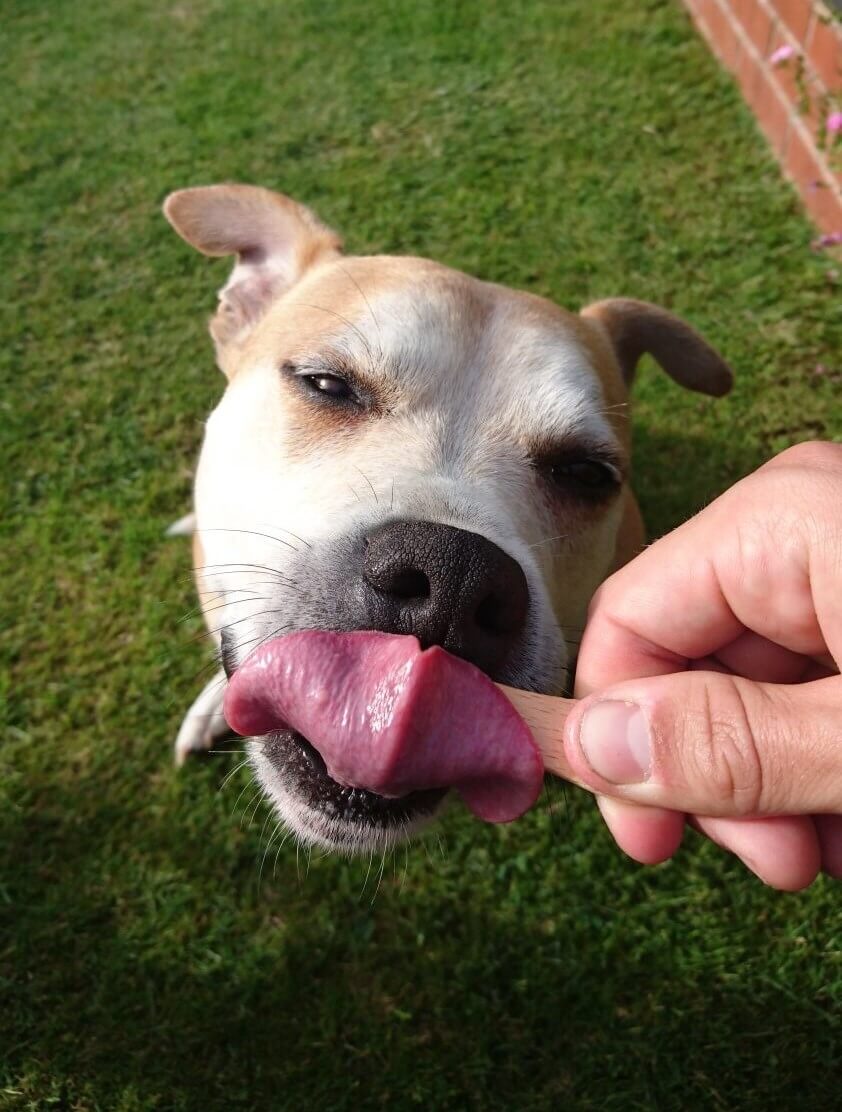 Name: Buddy
Nicknames: Bud, farty (trumps a lot), buddyboo (my mum calls me this)
What's your mix?
Staffordshire bull terrier cross (not sure what with)
Likes?
Any food that isn't green, short walks, treats, bottles, tissue paper, polo's, football's, sleeping horizontally on a bed
Dislikes?
Long runs, no treats before bed, spiders, the rain, loud noises (like thunder or fireworks)
What's your favorite treat?
Ham
Do you have any hidden talents?
I sneeze every time my owners ask what I want
We just want to tell him what a good dog he is!