Here at Travall we have a fantastic international team and we wanted to share with you the traditional activities and events that surround the Holiday Season for each of us. You'll love finding out about Sinterklaas, the Christkind and Los Tres Reyes Magos! I know I did.
Anne –US Marketer from the UK
A few days before Christmas we walk to a village near us where there is a lane surrounded by holly bushes.  We collect some holly for the mantelpiece at home and then we head to the pub at the end of the lane for warming hot chocolates or something stronger.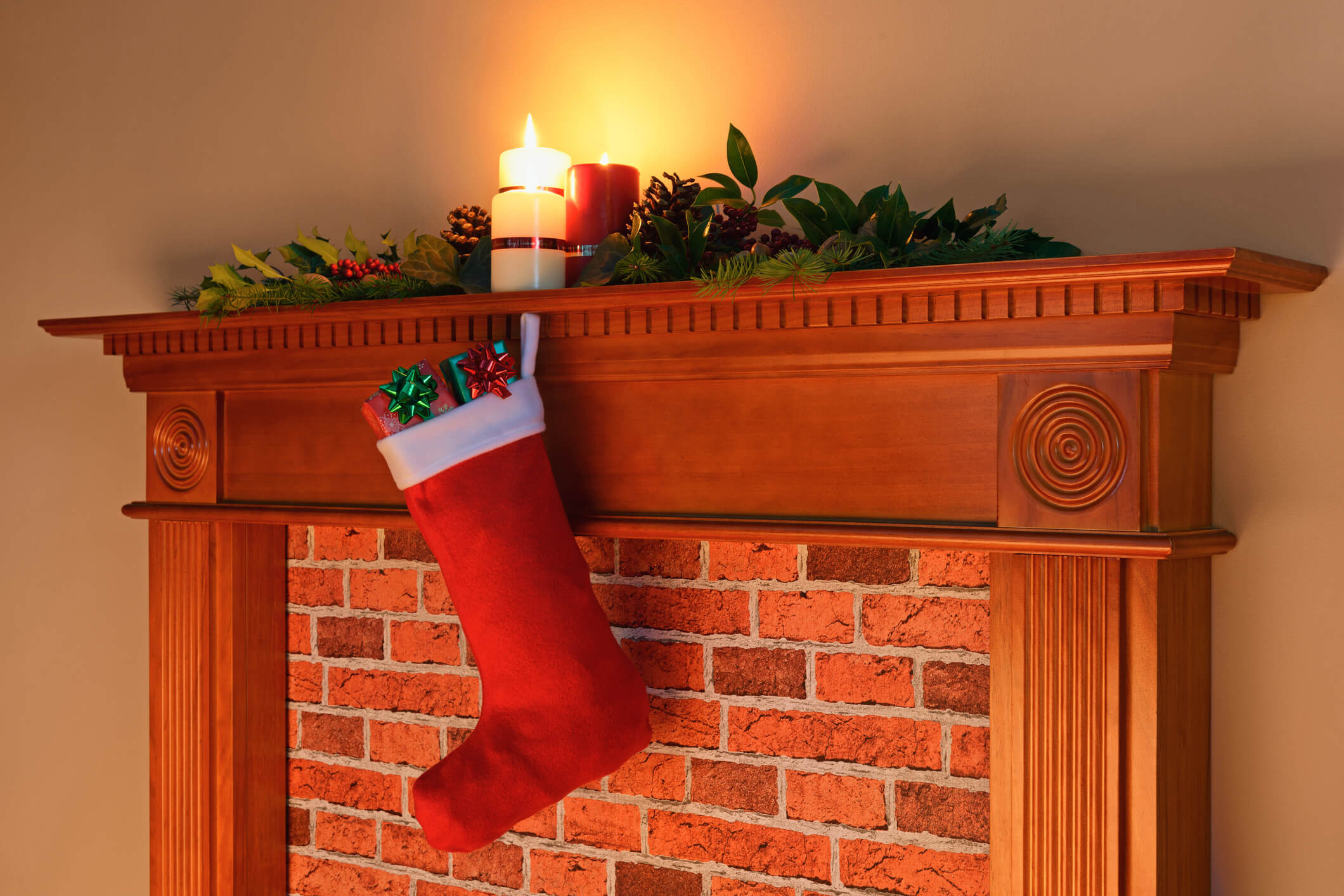 Andria – Senior US Marketer
My family would make sugar cookies (Mary's Sugar Cookies to be specific) in Christmas shapes and spend that evening decorating them with buttercream icing and various sugar sprinkles. We'd have at least 3 or 4 colors for frosting and about 20 different sprinkle styles. We have quite the collection of cookie cutters and sprinkles!
You have to be careful when spreading the icing not to break the cookies, they're delicate and crispy. The best things about the broken ones? You get to eat them! Then we'd leave a carefully chosen selection on a special plate with a mug of milk for Santa. We even left a carrot for Rudolph. We'd know he'd been to the house when the milk and cookies were gone the following morning!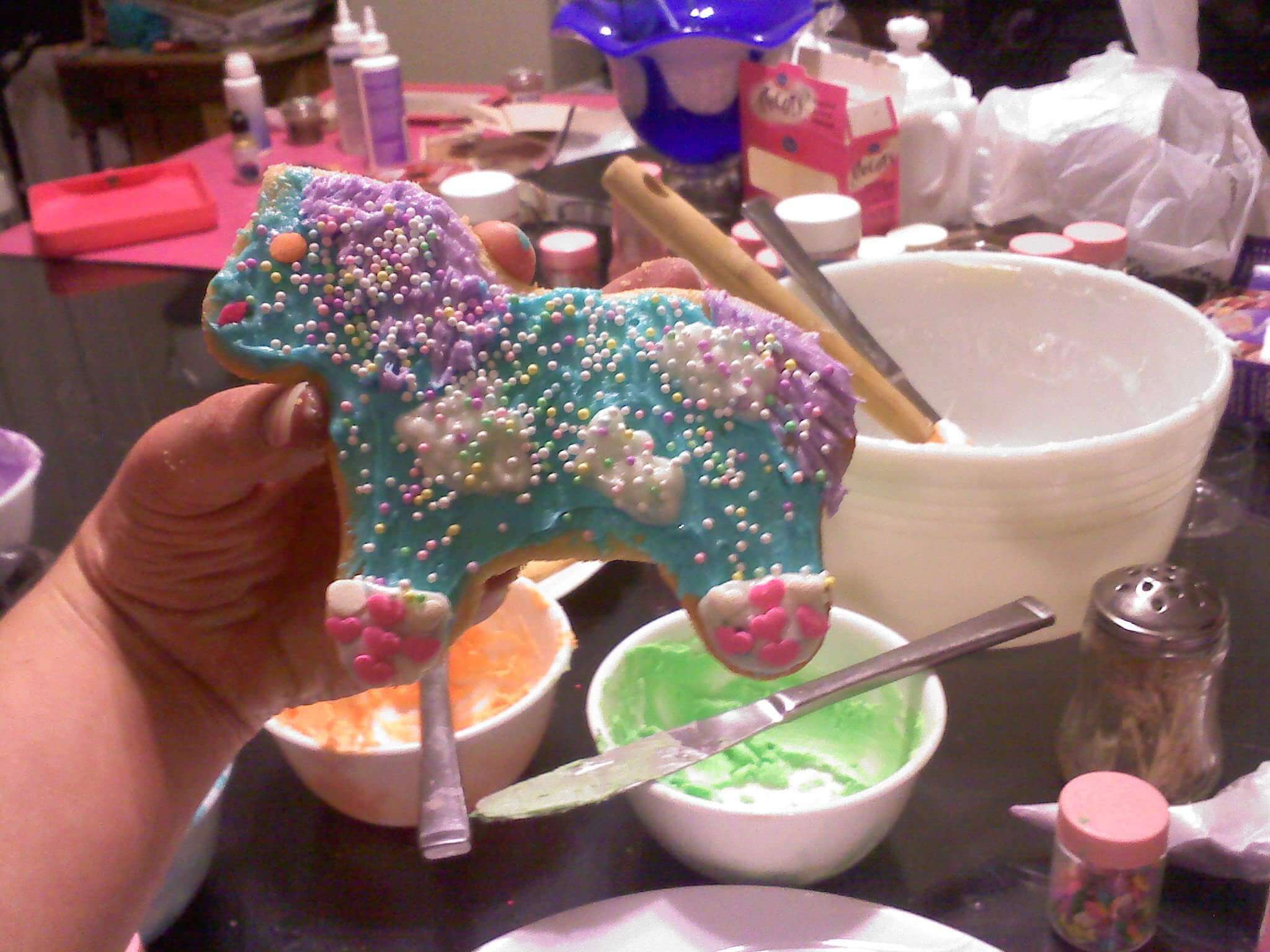 Lianne – Marketing Intern from the Netherlands
A very Dutch tradition in December is to celebrate Sinterklaas on the 5th of December (similar to Santa Claus). When I was younger, we always celebrated it with my family. Sinterklaas arrives by boat to a different location every year about 2.5 weeks before December 5. When Sinterklaas arrives, tons of children are waiting for him and there's a parade. He always comes with presents for the children and with his helpers, called the Zwarte Pieten. The Zwarte Pieten go down the chimneys to deliver the presents and get covered in chimney soot. He also has a white horse named Amerigo who can walk on the rooftops. It's magic how he gets up there.
As soon as Sinterklaas is in the country, children put their shoes in front of the chimney with a carrot in for Amerigo and sing a Sinterklaas song. You can leave your wish list for gifts in the shoe too, so Sinterklaas knows what you would like. That night Sinterklaas will come and take the carrot (and the list) out of the shoe and leaves a small present. During the night of December 5, the children (and parents as well) will get bigger presents. This night is also a family dinner and with special Sinterklaas snacks such as pepernoten.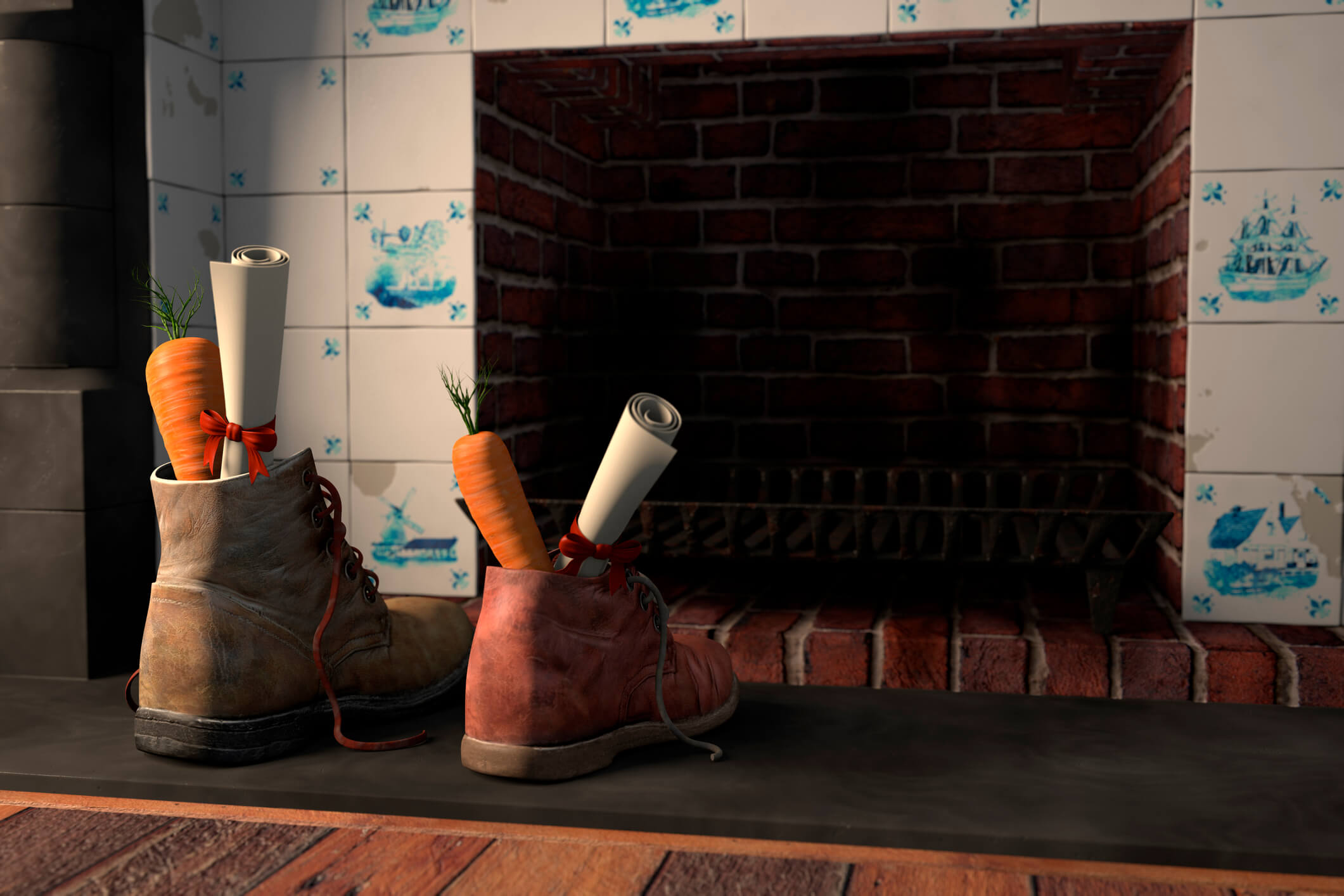 Sarah – Senior German Marketer
Christmas is the most important event of the entire year. German children can't wait until the so-called Christkind (Christ Child, an angel) brings their Christmas gifts on December 24. To sweeten up the wait, kids have an advent calendar and get lots of chocolate from Santa Claus on December 6.
We spend the afternoon of Christmas Eve with Stollen (the traditional Christmas cake), Glühwein (mulled wine) and the film "Three Wishes for Cinderella." When it's dark, the gift-giving starts – roll the dice, get a six and you can open one of your presents from underneath the Christmas tree.
Christmas Day and Boxing Day (December 26) are all about spending time with family and eating huge meals: duck or goose, red cabbage, Brussel sprouts, dumplings, ice-cream, Black Forest cake, gingerbread cookies and the like. The holidays end with Epiphany in January, when primary-school kids dress up as the three kings, go from door to door singing and asking for charity donations.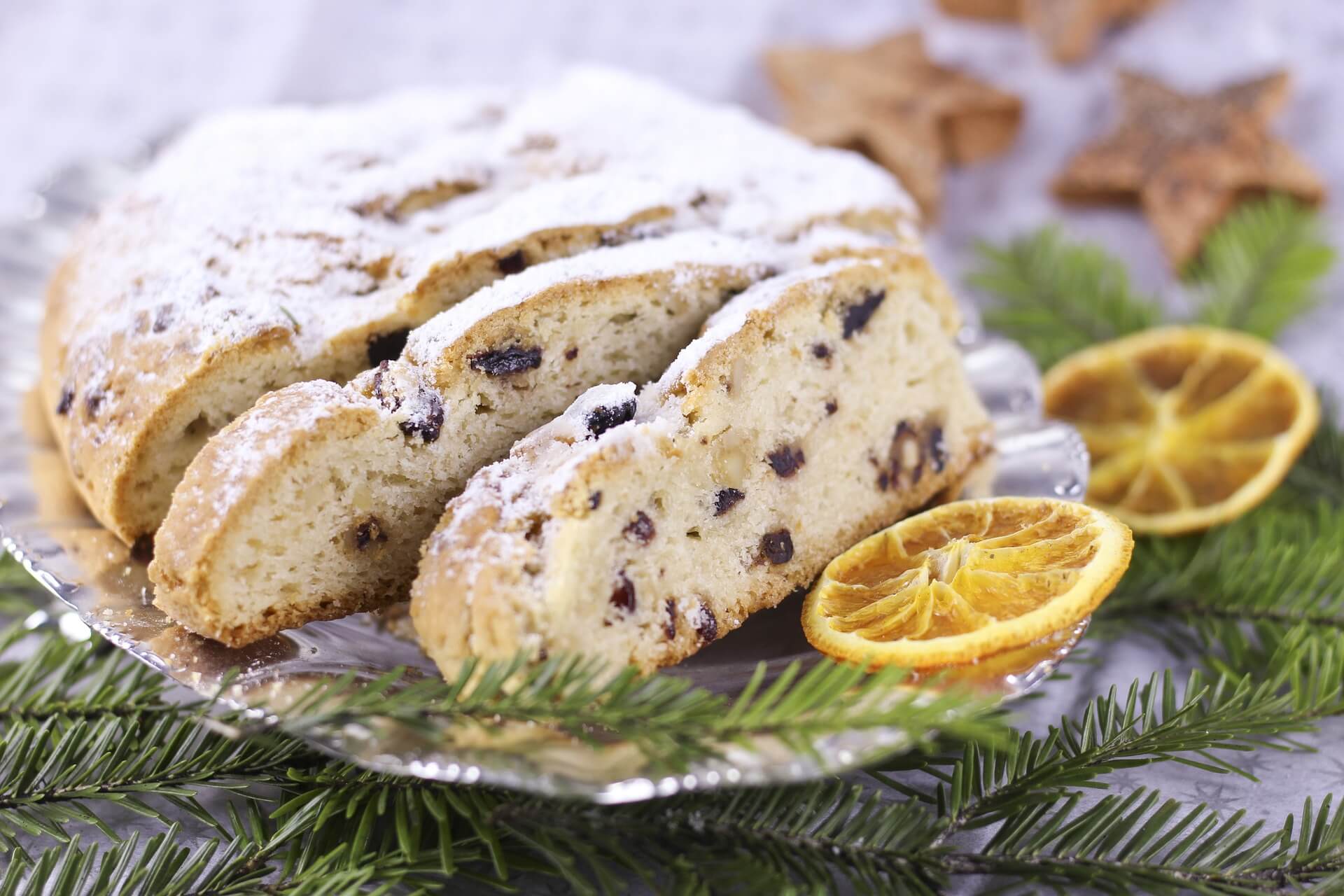 Sara – Marketing Intern for Spain
Christmas days are a special time for Spanish people. The most important thing is spending time with your family. Every inch of the house has Christmas decorations, from the typical Christmas tree and a nativity scene to poinsettias and garlands. On December 24, we have a family dinner in wait for Papá Noel (Santa Claus) to arrive bringing his gifts. On the 25th we open our gifts first thing in the morning and then have another family meal around lunchtime. This meal can start at 1pm and last until dinner!
For New Year's Eve, we all get together and eat 12 grapes in the last 12 seconds of the year! Don't forget the champagne. The New Year's celebration doesn't end until the family is gathered together to have lunch once again.
The last but not least important night, especially for children, is the January 5, when Los Tres Reyes Magos (the Three Wise Men) come to every house on their three magical camels and deliver gifts. The children prepare food and drinks to leave around the Christmas tree for them. They go to bed early and wait all night long to find out if Los Tres Reyes Magos visited them to eat their food and leave gifts in exchange.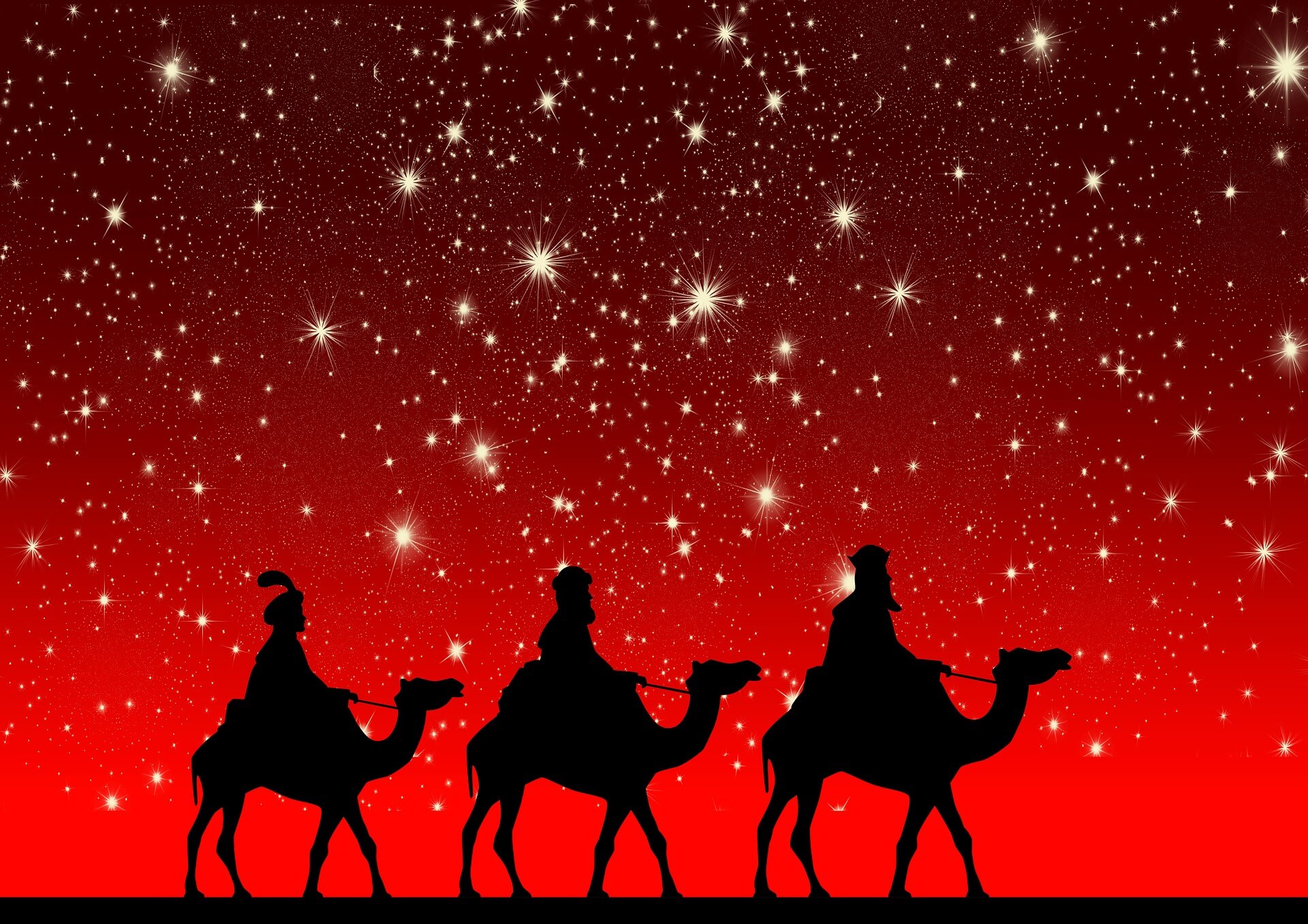 Marzia – Italian Marketer
Christmas season in Italy officially starts on the 8th of December which is a national holiday. We usually celebrate it by decorating the Christmas tree and the Nativity Scene with family. On Christmas Eve we have a huge family dinner while we waiting for Babbo Natale (Santa Claus) till late. On Christmas Day kids get up very early in the morning to open the presents and around 2 pm we have another big meal with family and we usually eat a lot of Panettone (the traditional Christmas cake made with raisin and icing sugar). Once again, on New Year's Eve, we have a meal with family and friends and we have to wear something red and eat a spoon of lentils right before the midnight. Prosecco is included, of course! Epiphany, on the 6th of January, is the last day of holidays. Kids eat a lot of sweets and candy and we have parades all over the country with women dressed up like La Befana, an old lady who brings gifts to children.