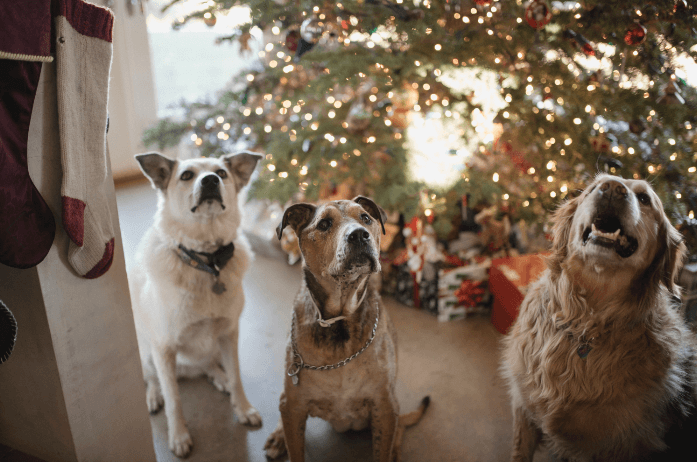 'Twas The Night Before Petmas When All Through The Pack'
We found this poem by Carleen Coulter with a pet twist on the Night Before Christmas poem and it's genius, so we had to share! Enjoy, and Merry Christmas!
Not an animal was stirring, not even for snacks
The stockings were chewed by the chimney with care
In hopes that Santapaws soon would be there
While visions of rawhides danced in their heads
And the cat in the cat tree and I in a lap
Had just settled down for long winter's nap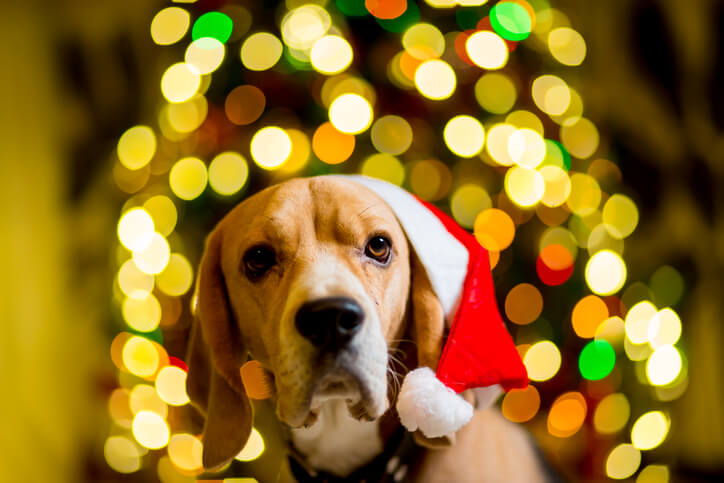 I sprang, barked, and jumped to see what was the matter
Away to the window, the cat flew with a flash
Hissed at the shutters and clawed up the sash
Lighting up cat eyes that watched from below
Then what to the wondering cat eyes should appear
But a miniature sleigh and eight dogs dressed like reindeer
I knew in a moment it must be Santapaws
More rapid than beagles, his coursers they came
And he whistled and barked, and he called them by name
Now Dasher, now Dancer, now Prancer and Vixen
On Comet, on Cupid, on Donner and Blitzen!
Now dash away, dash away, snacks for you all!
As dry leaves that before wild squirrel chasers fly
When they meet with an obstacle, mount to the sky
With the sleigh full of cat toys and boney chews too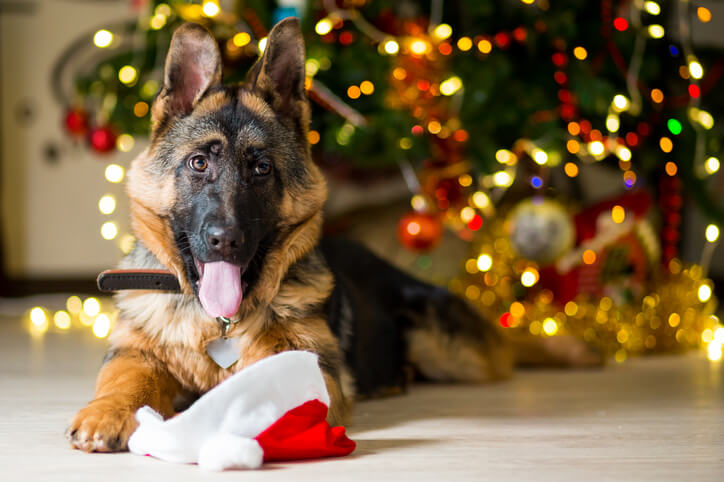 And then, in a twinkling, I heard on the roof
The prancing and pawing, and it made me go "woof"
Down the chimney, Santapaws came with a bound
He was dressed all in fur from his head to his snoot
And his clothes were all tarnished with dog spit and soot
And he looked like a dog walker opening his pack
His eyes, how they twinkled, his dimples how merry
his cheeks were like dog biscuits, his nose like a berry
And the cat played with his beard as white as the snow
The stump of a biscuit he held tight in his teeth
And the crumbs from it encircled his head like a wreath
That shook when he laughed like a dog dish of jelly
He was chubby and plump a right jolly old elf
And I barked when I saw him, in spite of myself
Soon gave me to know I had nothing to dread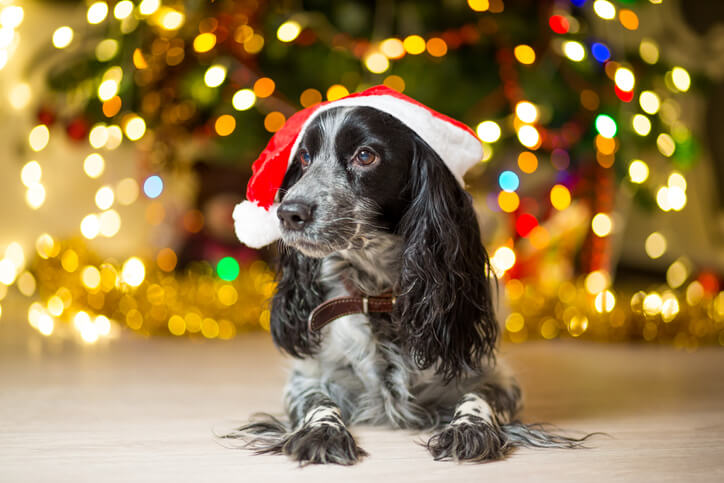 He spoke not a word but straightened his fur
Filled up the pet stockings, then turned with a purr
And giving a nod up the chimney he rose
He sprang to his sleigh, to his dogs gave a whistle
And away they all flew like the fur of a thistle
But I heard him exclaim as the cat played with the lights…
And be good companions tonight!