I can't be the only one who's noticed a new color showing up among the traditional black and orange Halloween decorations at your favorite stores. You may be tempted to think that the teal pumpkins are an interloper in your Halloween festivities, but you would be wrong.
Those teal pumpkins are beacons of understanding for the families of children with food allergies. If you've got a teal pumpkin as a decoration it shows that you have non-food treats to give out to trick or treaters. You're giving the kiddos with allergies the chance to have a normal trick or treating experience without the worry of accidentally eating something they shouldn't.
Don't worry, you aren't the only person who didn't realize how challenging Halloween can be for families who are managing food allergies. I hadn't really thought about it myself. I mean, when I was a kid I had a neighbor who couldn't have peanuts but he simply traded his Snickers and Reeses to me, the one who didn't want the Laffy Taffy or Now and Laters. I never realized that one in 13 children in the US has a food allergy, that's about two kids in every classroom.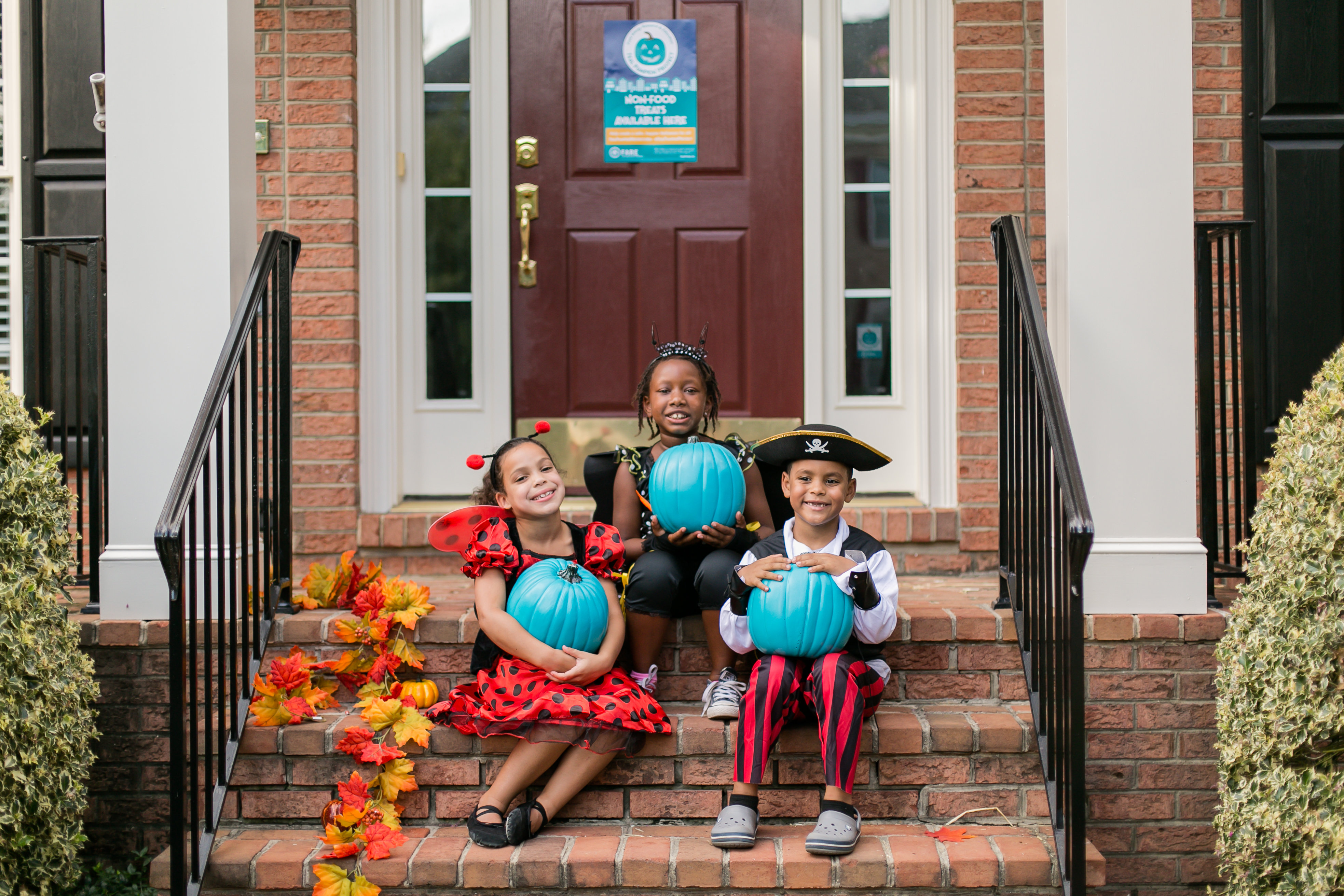 This year, let's all make a difference for these kiddos. You don't have to stop handing out candy, just keep the non-food treats in a separate bowl from the candy and you'll be set! (That's why you're seeing all sorts of teal pumpkin bowls!) It's easy to have a few treats on hand like stickers, temporary tattoos, glow sticks, or spider rings for the kiddos who can't have candy. Need some ideas? check out the Allergic Living's 2017 Halloween Food Free Treat Guide.
The Teal Pumpkin Project was started in 2014 by Food Allergy Research and Education (FARE), this international project's goal for 2017 is to have at least one home on every block in the US with a teal pumpkin. Let's help them make their goal a reality!
Have questions about the Teal Pumpkin Project?
Visit their website: https://www.foodallergy.org/education-awareness/teal-pumpkin-project