There isn't anything more American than apple pie, and nothing makes a better pie than freshly picked apples. With hundreds of orchards spread out across the US, you're really missing out if you haven't been to one. Not only will you get the pick of the apple crop but many orchards also have freshly squeezed cider, which is infinitely better than apple juice. It has a more complex flavor and is usually unpasteurized.
If you're looking for a fun family activity, you can find your local orchards through a google search or you can try the Pick Your Own website. index. http://www.pickyourown.org/index.htm#states 

Different apple varieties grow best in different areas of the US, so you'll have to see what's grown in your area. If all you#ve had lately are Red or Yellow Delicious and Granny Smiths, you really need to, pardon the pun, branch out.  I love that my old town in Colorado had my favorite apple, Honey Crisps, nearby, just a 20-minute drive away.
So you've got your fresh apples, what are you going to do with them? If you want something other than to eat them straight, why not try my favorite recipe?
It's an easy one, any skill level will be able to make it.  http://www.kraftrecipes.com/recipes/creamy-caramel-dip-63367.aspx
Okay, okay. Maybe you wouldn't consider that a 'real' recipe since all you need are caramels, half and half and apples. But I do love Honey Crisp apples and caramel dip. My mouth is watering just thinking about it. I can remember the first time I had apples and caramel, it was at the Minnesota State Fair and they were sliced Granny Smiths and caramel dip. So good!
My favorite actual apple recipe is this one, apple pie cookies from Oh, Bite It! I stumbled on these a few years ago when my friends and I had a dessert night every week. They are a bit time consuming with the lattice top, but it makes them so pretty. They can be as easy (buying apple pie filling, caramel sauce, and pre-made pie crusts) or as homemade as you want. I usually make my own pie filling, but buy the crusts and caramel sauce.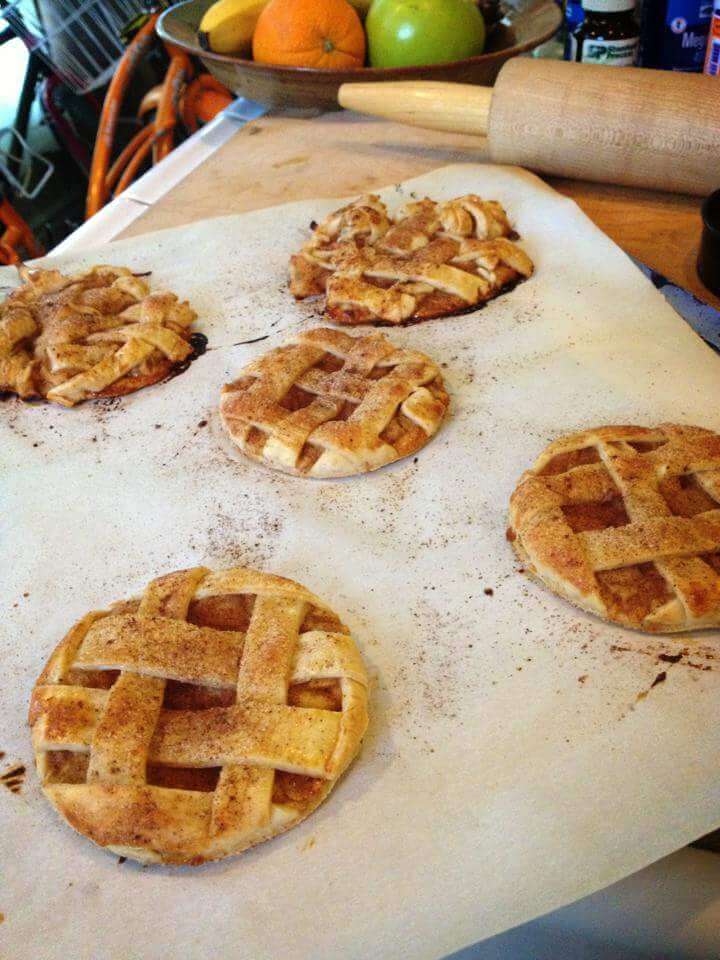 I'm feeling a distinct need for baking in my future after looking at these cookies. What are your favorite apple recipes?