Hiking has always been one of my favorite outdoor activities. It can be as easy or strenuous as you want. You can go places where you won't see a soul or where you're following in the footsteps of the people in front of you. What you absolutely don't want to do when you're out hiking, is get lost.
Now, a few years ago or more, when I was young and dumb, I decided to go hiking by myself in an area I had only been once with a friend. It was a sunny spring afternoon in Colorado. I wore shorts and a tank top and I drove out. It wasn't a long drive and I'd brought a bottle of water, which I left in the car, and struck out into the woods.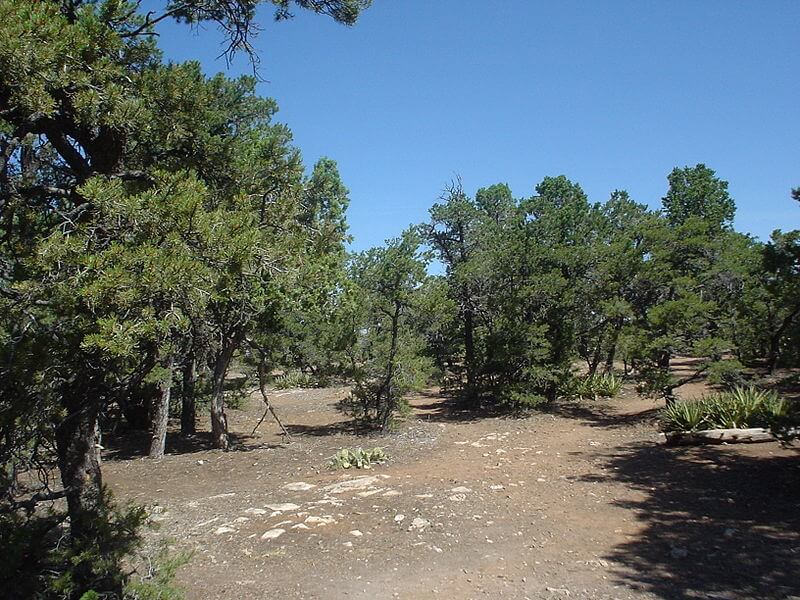 Now many of you may be yelling in your head, 'WHAT ARE YOU DOING?' But hey, I thought I would be fine, I'd been hiking for years! After 30 minutes of walking, I realized I was no longer on the trail and I had absolutely no idea where I was. Nothing looked familiar and there was no one else around.
I was lost.
Now I didn't panic. I had my phone with me and I was able to text a friend what was going on but I couldn't tell her where I was because I didn't actually know. After stumbling around in the pinyon trees I eventually made it back to the trail and then my car. This was after the clouds rolled in, the wind picked up and the sun started going down. I got lucky and I knew it.
Now, there were a lot of things I did wrong then and I don't make those same mistakes anymore. After my brush with danger, I always follow these guidelines.
Don't get lost
It seems a little silly to say, but the best thing to do is to not get lost in the first place. Here are two ways to go about this.
Go with a buddy – Another set of eyes can be better than one. Or even better, someone who's knows the area you're going.
Research – Study a map (bring it with you!) or the route and know how to use a compass.
Always tell someone where you're hiking and when you plan to be back.


And remember to stick to the plan! If you aren't able to reach someone to let them know your plans have changed, always follow your original plan.

Preparation is key


It's best to be a little over prepared when you're hiking. A pack with extra water, food, a warmer layer of clothes and a whistle can really be a lifesaver in an emergency situation.

Pay attention to your surroundings


Making a mental note of memorable landmarks can help you get back to the trail if you stray off it. Remember to turn around and take a look at what's behind you once in a while, things look different when you're heading in the opposite direction.

Know when to stop


Sometimes it can be tricky to tell where the trail goes and what's an animal track. If the trail starts to become faint and you aren't familiar with where you are going, decide whether to turn around or to continue. It's often best to err on the side of caution.

A charged phone is a good phone


Make sure your cell phone is charged. It's not always reliable when hiking but you might have enough signal to call 911 in an emergency. (It also lets you take photos of your surroundings)
If you do get lost, you should follow this advice from hikesafe.com.
S.T.O.P
Stop, Think, Observe and Plan. Decide on a plan and stick to it. If the last known location is within a reasonable distance, try to go back to it. If you can't find any recognizable landmarks by backtracking, stay put.
If you can't rescue yourself
Stay warm and protect yourself from the elements. If possible, stay near an open space; move into it to be visible from the air and ground.

Try to remain hydrated.

Put bright clothing on, or put out something that's bright to attract attention.

Continue to blow your whistle at regular intervals.

Don't lie on bare ground. Use the equipment you brought to protect yourself from the elements.