Fall is my absolute favorite time of the year. The colors, the sweaters, the comfort foods and the boots! The reds and oranges prevalent in the Midwest and New England areas speak to me. Growing up in Minnesota, I can remember going to my grandparent's house and playing in the leaves that would fall from their amazing maple trees in the front yard. Nostalgia. It really hits you hard sometimes.
Now Colorado is known for its aspen trees. They go a bright yellow to reddish orange in the fall and it's an awe-inspiring sight to see as the groves can cover acres and acres of land. Fun fact, Aspens (Populus tremuloides) are all clones and technically a single organism. We were going to head up into the mountains to see the aspens but didn't want to go on the official "Color Sunday" because of the crowds and traffic, so we went the weekend before.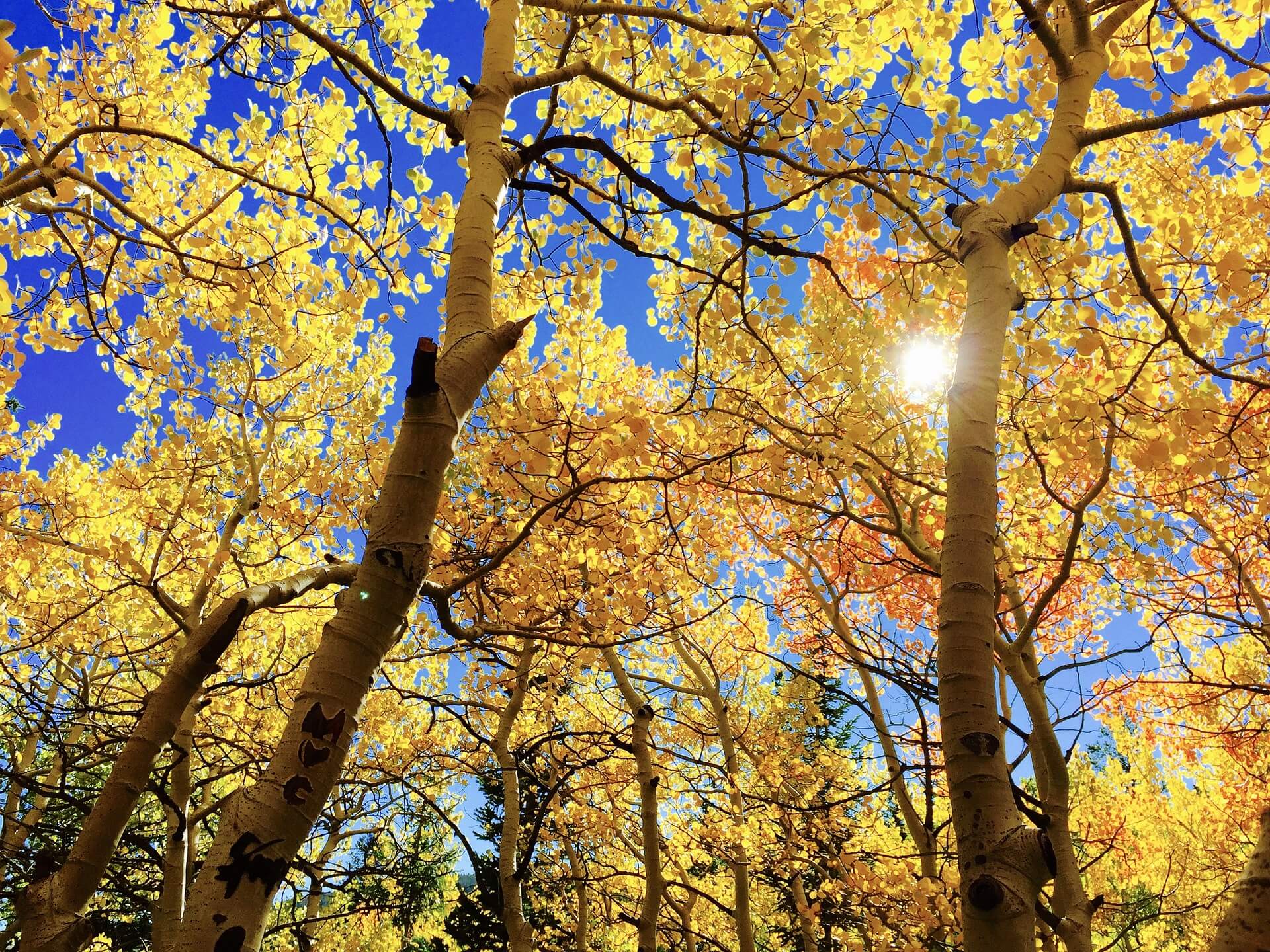 And, boy, did we really miss out, everything was still green! There were a few trees that had just started going a bit golden, but it wasn't anything exciting. Just a hike up in the woods in cooler weather. It was still a fun trip with my bestie, but it wasn't the wash of gold we were expecting.
What did I learn from that decidedly green trip?
Be flexible
The weather usually has the biggest impact on when fall color is at its best. I'm sure you know that you can't hurry Mother Nature, she does things in her own sweet time. The best time for you to enjoy the foliage will change every year and you've got to be willing to change your plans or be happy seeing green if you're early or even leafless trees if you're late.
Catch the local news
Newspapers, newscasts, Twitter and Facebook can all be great resources when it comes to fall color. When nature is a huge draw for visitors it tends to be all over the local news. The area you want to visit may have a designated area for fall color on their webpage too. It can't hurt to check it out.
You can also find useful websites like this tourism website for New England that have information and maps.
http://www.discovernewengland.org/fall-foliage-maps
Bring snacks
Depending on where you're going there may or may not be places to get something to eat and there is nothing worse than being hungry AND disappointed by a lack of color in your life. No sense in being hangry.
Dress for the weather
Depending on where you're going for color, the weather may be changeable. It's always a good idea to have the right gear with you and layers are always a must. You can always take something off if you're warm, but you can't put something else on if you don't have it.
Do you have any other tips for making the most of your fall color trip?