There are two words that strike fear into the hearts of parents. Not the slightly longer, 'What's for dinner?' or 'I don't wanna.' It's the dreaded, "I'm bored." Dun, dun… DUN! Okay, maybe I'm being a bit melodramatic here. It's not fear, more like slight annoyance or irritation. It's summer! How can you possibly be bored?
I've got some sympathy for the kiddos, I can definitely think back to my summer vacations and remember saying those exact words to my mom (she was a lot more sympathetic than dad). Usually as a precursor to try and get a ride somewhere.
If, "I'm bored," is something that you've heard before (maybe, yesterday?) why not print the 100 things to do before you're 12 list for your kids from Generation Wild? I have to say, I'm really impressed with this list. There are some of the usuals like No. 15 Climb a tree, and No. 35 Start a water balloon fight. And there are some fun, slightly off the wall ones like No. 60 Go cardboard box sledding and No. 71 Play Freeze tag in the moonlight. The best part of the list is there are activities on it for all ages! You can start the list at any age.  And, it's all outdoor activities!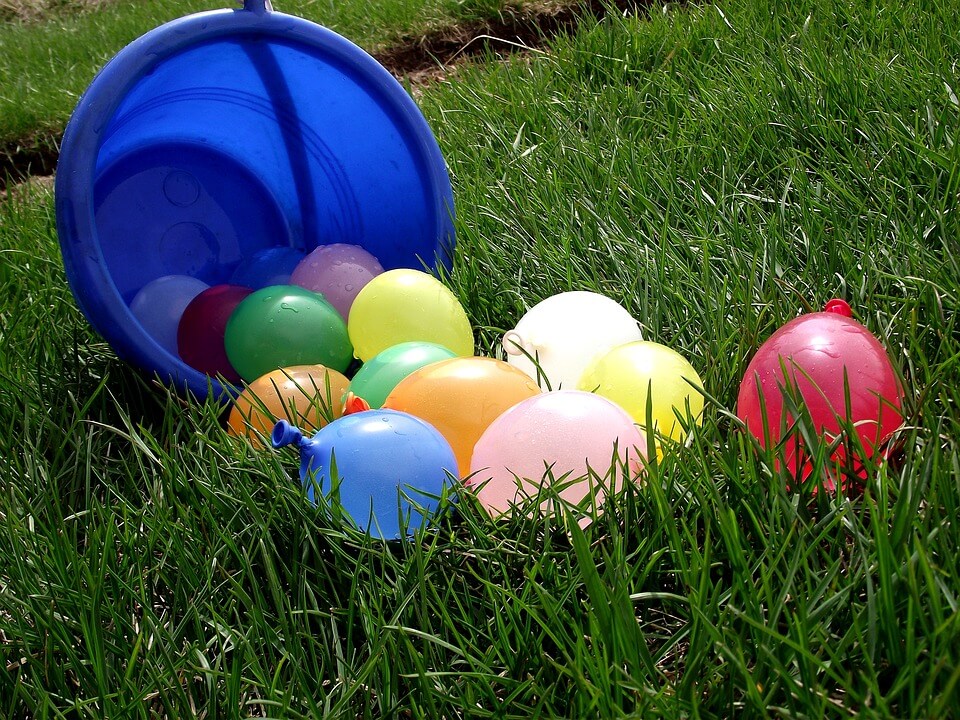 To be fair, there are a few things on it that are Rocky Mountain centric, the list is from the Great Outdoors Colorado after all. But why not plan a family road trip and make 'No. 33 Hike a 14er' a reality?
Now, I couldn't keep this amazing list to myself so I sent it around the office. I wanted to see just how many of these 100 things our international team has done! The most frequently asked question was, "What's a crawdad?" Shortly followed by, "What's a 14er?" I consider Colorado my home state after living there for 20 years, so the questions really made me smile.
Andria (me) – Senior Marketer for the US
85/100 (You'd think as a Colorado transplant I'd be closer to 100)
One thing on my list is No.33 Hike a 14er.
this is probably one you wouldn't expect from a Colorado resident… but it's always been on my list. I just haven't had a chance to make it a reality yet. I wish there had been a 14er in my backyard. But alas, there wasn't one! The closest was a 4-hour drive away. I hope to do it on one of my visits back to see my parents, as there aren't many 14ers where I live.
Anne – Marketer for Germany
64/100
She has a great memory from No.6 Go on a picnic.
For my 3rd birthday, my grandparents took me on a trip. My grandma told me that we'd first go by an old steam train to a small village in the forest and then go for a walk and a picnic. We stopped at a bench in the forest for the picnic and my grandma started to unpack the backpack. Imagine me as a 3-year-old waiting for the "picnic" to appear and looking at every piece of food or drink she took out of the backpack and saying, "That's not picnic." The last item was an asparagus salad that I hadn't eaten or even seen before. My grandma told me that I said in an excited way "Oh, that's picnic." Since that day, asparagus salad is always "picnic" for my family.
Graeme – Online Sales Executive United Kingdom
??/100 (He didn't give us an exact number)
He has great memories of No. 1 Skip rocks. (Or as he wrote, Skimming stones)
I always tried to beat personal best (reckon I must have hit an 8 bouncer at one point.) Luckily, I grew up near lots of open water ponds so I spent most of my summers with my friends doing this. Finding smooth flat rocks was sometimes more fun than skimming the stones as you were also bug hunting…
Marzia – Copywriter for Italy
53/100
What she would always like to do is No. 22 Build a snowman.
There are many things I still would like to do, but most of all I would like to build a snowman with my family. This is something I've always wanted to do since I was a kid, but I never got the chance because where I come from it is not cold enough for snow.